Electronic components distributor Heilind Electronics has partnered with Amphenol Procom to bring its customers a broad selection of rugged, high gain omnidirectional antennas.
Part of Heilind's growing Amphenol Procom portfolio, the 4200 series antennas feature a center-fed dipole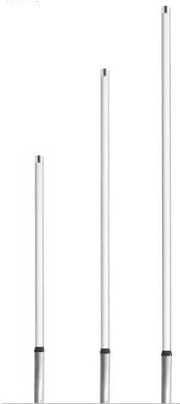 Source: Heilind Electronics design and feed network to achieve a stable radiation pattern across a wide bandwidth. While fixed tilt options are available, this construction allows tilted beam designs to be effectively employed without large pattern distortions.
Customers can choose from models for UHF and LTE (cellular) bands, with null-fill models available for LTE antennas. The antennas are also IP56-rated and equipped with a wind survival rating of 186 mph as well as lightning protection. They have been tested and measured to withstand temperatures as low as -67° F.
Amphenol Procom 4200 series antennas feature excellent intermodulation handling, high gain and superior electrical performance: They are PIM-specified at -153 dBc, PIP-rated at 25 kW and power-rated up to 600 W.
These characteristics make the 4200 series antennas the perfect fit for multichannel trunked radio communication systems, as well as other computer, datacom and telecommunications applications. The antennas are also well-suited for applications in non-vehicular industrial and manufacturing equipment, power generation, fuel and energy, military and aerospace, and aviation.