Researchers from Penn State University have used artificial intelligence (AI) to track volcano activity. Volcanos are constantly changing due to underground magma movements. These changes are subtle and cannot be detected by the naked eye. Ground movements can signal volcanic activity.
There are several methods used to measure ground changes around volcanos, but they all have issues or limitations. Ground stations, like a GPS but tiltmeters, can monitor possible ground movement, but they are expensive, must be maintained on site and are easily damaged in a volcanic explosion or earthquake. Additionally, ground stations only give ground movements at specific locations and have limited spatial coverage.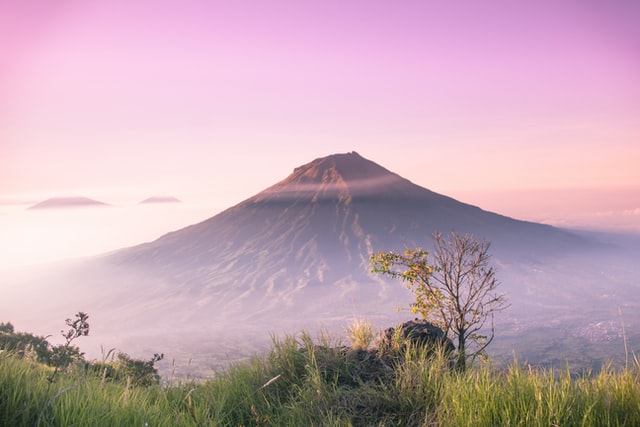 Radar satellites and other remote sensing methods can gather a lot of information, have extended spatial coverage of ground movement and are out of harm's way. But the propagation path of radar waves is affected by the weather, especially in tropical climates with a lot of water vapor and clouds in the atmosphere. Clouds and other atmospheric or instrumental disturbances can create errors in measurements.
To overcome these issues, the team created an artificial intelligence method that acts like a jigsaw puzzle master. The AI gathers pieces of data that are clear then fills any holes in the noisy data created by weather or instrumental noise interference. With this method, the team could build a reasonably accurate picture of the land and its movements. With their new method, the team used AI to clear up noise from radar. This method drastically improved the near real time observation of volcanic movements and the detection of volcanic activity or unrest.
The team's algorithm was trained using synthetic data similar to satellite surface deformation. The data included signals of volcanic deformation, spatially and topographically correlated atmospheric features and errors in the estimation of satellite orbits.
Researchers are currently focusing on refining and expanding their algorithm.
A paper on this research was published in Geophysical Research.