Researchers from Duke University created an interactive software that reads and analyzes black rhino footprints. This can be used by conservationists to monitor the movements of animals in the wild and keep them safe from poachers. The software is a cost-effective approach that revolutionizes brings rhino health and tracking.
The software is called Footprint Identification Technique (FIT) and runs on JMP software from SAS. FIT's advanced algorithms to analyze over 100 measurements of rhino footprints.
The team worked with the Namibia Ministry of Environment, Forestry and Tourism to train wildlife conservationists, land managers, local guides and anti-poaching agents on FIT. Namibia is home to 2,000 black rhinos, which is 90% of the species' total population. The rhinos are legally owned by the government but they live on private land throughout the country. Around 30 to 50 animals are killed each year for their horns.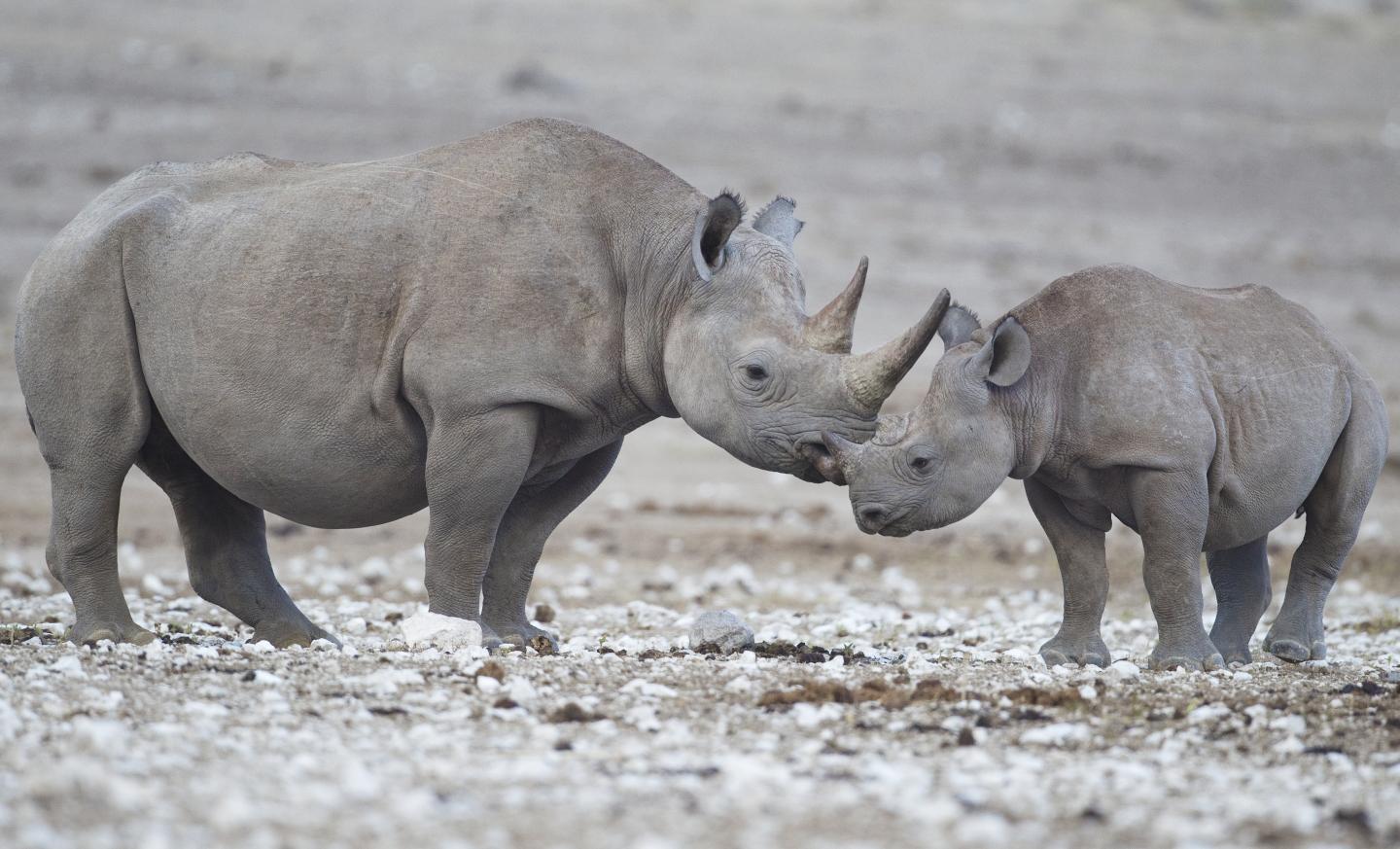 A black rhino and its calf; new technology that uses software to read unique features of rhino footprints will help protect this endangered species from poachers. Source: WildTrack
The rhino footprint is just as distinctive as the human fingerprint. Analyzed images of footprints can be archived in a global database of previously collected images so new footprints can be matched with already analyzed images.
Finding footprint matches in different areas can track a rhino without disturbing it or risking animal to human viral transmissions.
FIT monitors rhinos in three ways. One way is by analyzing the heel pattern on a digital image of a footprint and comparing it to other footprint images in the FIT database. Another way is by surveying footprints through a protected area and take measurements from each print to estimate the number of rhinos in the area. This method is useful when calculating a given area's resource needs. The final method is the most advanced. FIT tracks individual rhino tracks and matches the unique footprint with heel patterns and creating an interactive library for searching for animals that are at the highest risk.
A paper on this research was published in PeerJ.