Gowanda Electronics, a designer and manufacturer of high performance electronic components for demanding applications, has signed a distribution agreement with TTI Inc. (Fort Worth, Texas), a specialty distributor of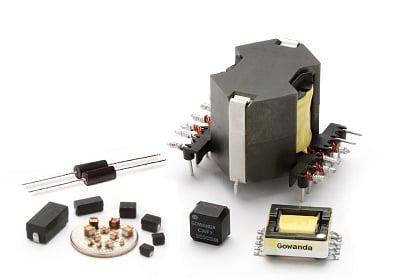 Source: Gowanda Electronicselectronic components.
TTI is now an authorized North American distributor of Gowanda's inductors and chokes designed for radio frequency, microwave and power applications. Market sectors utilizing these components include: military, aerospace, avionics, communication, medical, transportation (rail safety) and industrial (harsh environments). The company is now stocking numerous inductor series for immediate shipment.
In addition to standard products, Gowanda Electronics utilizes its custom product capabilities to design solutions that meet the specific requirements of an application. TTI will be involved in developing such custom product opportunities through its extensive network of original equipment manufacturer contacts.