Littelfuse Inc., a global manufacturer of circuit protection, power control and sensing solutions, has announced a new series of polymeric positive temperature coefficient devices (PPTCs) designed to help make the next generation of today's most-used consumer electronics smaller and more reliable.
The PolySwitch zeptoSMDC series provides robust overcurrent and overvoltage protection on the signal lines for both the lithium ion battery pack ICs and fuel gauge. These PPTCs are for high voltage (13 V DC)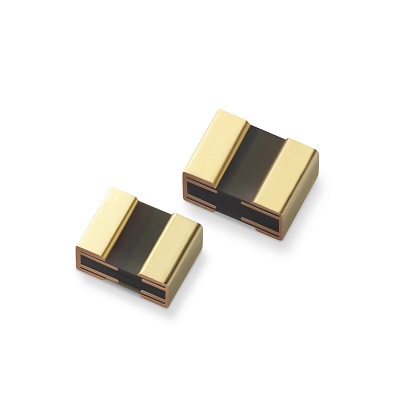 Source: Littelfuse Inc.applications. Available in the small 0201 surface-mount size, they are ideal for increasingly smaller mobile and wearable product designs.
Part of the Littelfuse PolySwitch family of resettable overcurrent protection devices, the new series is best suited for the following consumer electronics applications:
Smartphones
Notebook PCs, tablets and e-readers
Wearables (smartwatches, fitness trackers)
Wireless speakers
Portable game players
Portable medical equipment
Mobile point-of-sale (POS)
The zeptoSMDC series PPTC saves PCB space due to its small 0201 size footprint, helps protect the battery monitor IC from electrical over-stress and resets to normal operation after a fault is cleared. The zeptoSMDC series PPTC are available in tape and reel format in quantities of 15,000.