Researchers from the University of Houston created a new form of wearable called drawn-on-skin electronics. The multifunctional sensors and circuits that gather health data are drawn directly onto a person's skin with an ink pen.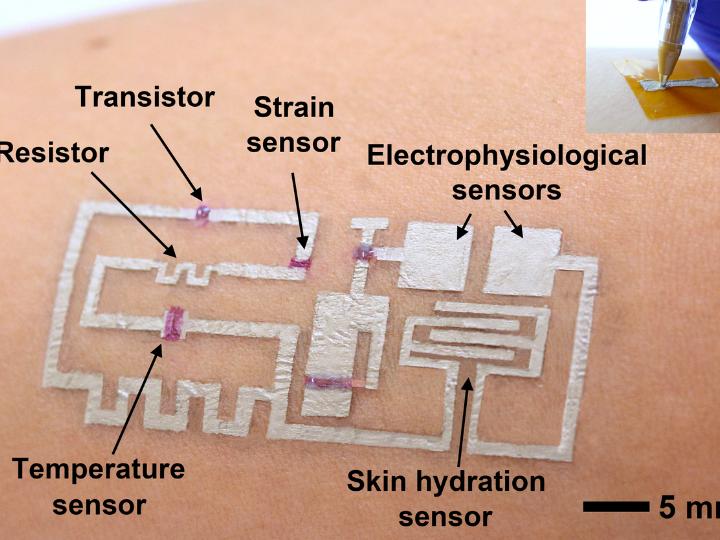 A new form of electronics known as "drawn-on-skin electronics" allows multifunctional sensors and circuits to be drawn on the skin with an ink pen. Source: University of Houston
Most flexible wearables have a difficult time collecting data when the sensor does not move precisely on the skin. Accuracy is important in sensors that check heart function, temperature and physical signals of health for diagnostics and treatment. Drawn on skin electronics precisely collect motion artifact-free health data.
Drawn on electronics collect data regardless of movement. It uses simple fabrication techniques without dedicated equipment. The electronic material is made of a conductor, semiconductor and dielectric. Electronic material is loaded into the pen and is then dispersed onto skin as a quick-drying liquid.
The electronics are customized to collect different information, including muscle signals, heart rate, temperature, skin hydration and more. It has also demonstrated the ability to accelerate the healing of wounds.
A paper on this technology was published in Nature Communications.