Avnet has introduced a new production-ready single-board computer using the NXP i.MX 8M mini processor for the internet of things (IoT) market.
The MaaXBoard Mini adds a hardware video encoder unlike the previous MaaXBoards released by Avnet for applications such as monitoring, visual inspection and video conferencing.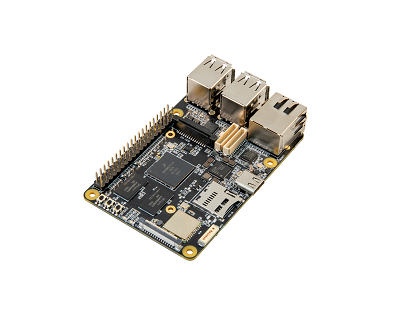 The MaaXBoard Mini for IoT applications. Source: AvnetThe board includes several on-board peripherals including 2 GB of double data rate 4 (DDR4) memory, a gigabit Ethernet port, quad USB 2.0 host ports, MIPI-DSI, MIPI-CSI, Wi-Fi, Bluetooth Low Energy (BLE) and a microSD card slot. A Raspberry Pi hat compatible expansion connector also can provide interfaces for UART, SPI, I2C and GPIO.
The NXP i.MX 8 family of application processors are based on the Arm Cortex-A53 and Cortex-M3 cores that are designed for audio, voice and video processing for applications in the home as well as industrial building automation and embedded computers.
The board is shipped with a custom passive heatsink and guide to assist developers with getting started with hardware and software development projects. A USB Type C power supply is required to power the board and a 16 GB microSD card and a UART USB serial translator for booting.
"When developers build IoT solutions, two of the greatest pressures are prototyping and actual deployment," said Jim Beneke, vice president of products and emerging technologies at Avnet.