Embedded platform solutions provider Advantech has unveiled its new UNO-220 Raspberry Pi-ready industrial-grade gateway kit.
In keeping with internet of things (IoT) technology trends, UNO-220 is designed for customers who use Raspberry Pi single-board computers (SBCs) for developing unique IoT applications. Featuring a micro SD card with OS image and Raspberry Pi Hardware Attached on Top (HAT) I/O board, the UNO-220 industrial-grade chassis transforms Raspberry Pi 4 into an intelligent gateway equipped with additional RS-232/485 general-purpose input/output (GPIO) and a real time clock (RTC) battery for maintaining accurate time.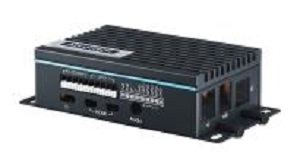 Source: AdvantechAlthough UNO-220 is delivered without a Raspberry Pi SBC, the pre-finished mounting holes and accompanying attachment screws ensure easy assembly without necessitating special tools or technical expertise. For solution developers, the UNO-220 complete industrial-grade gateway kit provides the ideal Raspberry Pi-ready solution for rapid prototyping and mass deployment.
Raspberry Pi-ready industrial-grade chassis provides IoT gateway solution
Advantech's UNO-220 industrial-grade chassis is equipped with a Raspberry Pi HAT and I/O board for convenient installation of a Raspberry Pi SBC. Designed to serve as an intelligent gateway for diverse IoT operations, the UNO-220's high-quality aluminum housing with improved heat dissipation and electrostatic discharge protection provides the optimum protection for Raspberry Pi SBCs. Moreover, all system ports can be easily accessed from the outside, facilitating hardware configuration and maintenance without having to disassemble the entire chassis.
RPi HAT with plug-and-play functionality for rapid deployment
The integrated RPi HAT I/O board offers plug-and-play compatibility with Raspberry Pi 4 SBCs' (eliminating soldering) and features an RTC battery as well as four additional GPIO and one RS-232/485 serial port for integrating external sensors, devices or controllers. The ability to attach physical hardware to the RPi's GPIO connector allows customers to extend the system functionalities according to specific application requirements. Meanwhile, the inclusion of the RTC battery ensures the configuration and time settings are retained even when the system is powered off.
8 GB internal SD card equipped with OS image
RPi SBCs operate in the open source ecosystem and typically run a suite of open source software that includes the Raspbian® operating system. Therefore, the UNO-220 chassis is equipped with an 8 GB internal SD card with preloaded OS image. The inclusion of an OS image allows the RPi SBCs to identify the UNO-220 system and automatically configure the GPIOs and drivers, allowing the board to leverage Raspbian® and related application software. Overall, the innovative features and Raspberry Pi-ready design make UNO-220 a cost-efficient industrial-grade gateway for rapidly developing and deploying diverse IoT solutions.