Researchers from San Diego State University have adapted existing sensor technology that can detect fluorescence, enabling rapid detection of bacteria in water.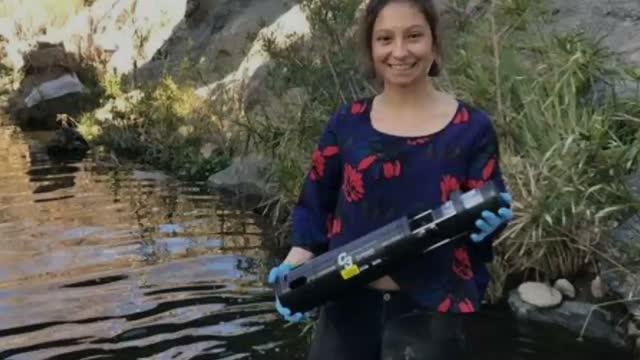 SDSU environmental engineers have found a way to rapidly detect bacterial contamination in water. Source: San Diego State University
The team's plan was to combine this technology with telemetry to transmit contamination alerts in real-time. This technology would be useful for water monitoring agencies and government authorities. It can be used on surface water and water treatment plants.
Most current devices used to sample water have an incubation period before the results can be gathered. The new sensors can relay data almost immediately.
For this study, the team used a portable subversive fluorometer with a sensor for tryptophan and a hemic sensor for background fluorescence tracking. They tested the tryptophan sensor in a lab and in Alvardo Creek, which was known to have fecal bacteria concentrations during storms.
The team tracked weather events and the night before a predicted storm, a fluorometer was placed in the creek. Through and after the storm, the fluorometer tracked bacterial contamination in real-time. The results suggested that wastewater was being discharged into Alvardo Creek because of sanitary sewer overflow or leakage in sewer infrastructure.
Researchers hope that their device propels the deployment of fluorescence sensors to water bodies for long term monitoring.
A paper on this research was published in Science of the Total Environment.