Researchers from the University of Arkansas, Auburn University and North Carolina State University created a method that uses a computerized particle analyzer to count seeds. To test the method, the team focused on seeds from the Palmer amaranth, a summer annual weed that causes trouble for row and vegetable crops.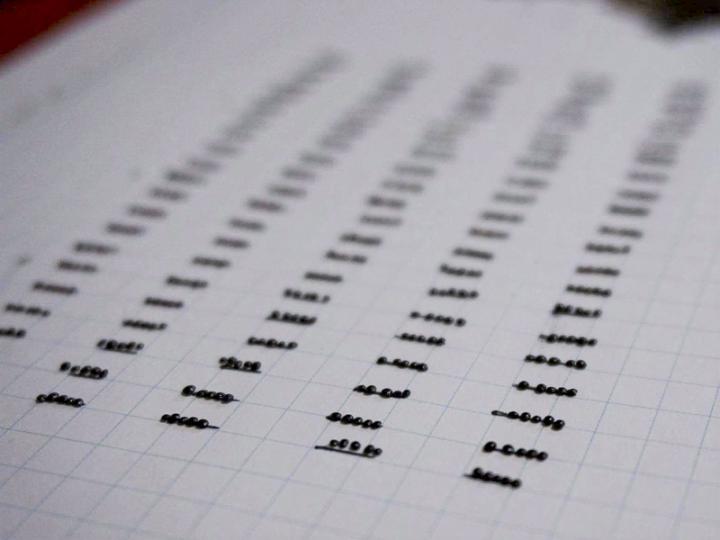 When seeds are hand counted, they are grouped on graph paper so they are easier to total. Hand counting can be a tedious process. (Source:Matthew Bertucci)
Seed counting is time-consuming and laborious for humans. Researchers count seeds by hand to a specific amount and use that info to estimate a larger quantity of seeds. Monitoring seed production is important to evaluating weed control efforts.
A computer particle analyzer is a tabletop instrument. The long, fast-moving conveyor belt sends seeds across a camera. As the seeds are pushed past the camera's light source, their shadows are recorded and counted. The software analyzes images to distinguish between seeds and non-seed material.
When humans count seeds, 2,000 to 2,500 seeds can be counted in a half hour. With the computerized particle analyzer, the same amount of seeds can be counted in 14 seconds. The whole process, from loading samples, cleaning the instrument and counting, can be done in three minutes.
This technology could be used for other kinds of seeds. The instrument's software would have to be fine-tuned for each plant species based on its characteristics.
While human counting methods are reliable and accurate, the computerized method provides a more rapid counting alternative.
A paper on this technology was published in Agricultural and Environment Letters.