Semiconductors and Components
Low-cost linear actuators for prototypes and compact designs
12 February 2020
Engineers have many options available to them when addressing an application requiring precise linear actuation and positioning, including developing their own custom design. Component purchases and labor costs to build the assembly can add up quickly, resulting in an expensive design. Linear actuators provide a more economical way to produce smooth, accurate linear motion. All of the necessary components are pre-packaged into a single assembled product. This simplifies the design process and eliminates the hassle of purchasing parts such as motors, bearings, couplings, gears and gearboxes as well as the associated manufacturing and assembly costs to put them all together.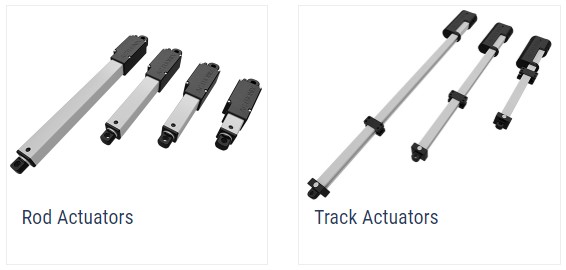 Figure 1: Linear actuator styles. Source: Actuonix Motion DevicesLinear actuators are classified into two main styles: rod type and rodless (Figure 1). Rod actuators extend and retract a load attached to the end of a rod in a linear motion, like the action of a cylinder. Rodless linear actuators, also referred to as track or belt actuators, support the load with a carriage that travels on a track instead of at the end of a rod. These actuators are ideal for applications where a side load is present.
Linear actuators can be powered by pneumatic, hydraulic or electromechanical sources. Electromechanical actuation is provided by an electric motor, such as a stepper motor or a DC servomotor. When smooth, accurate positioning is critical, electromechanical actuators are the best option.
Virtually any application that requires precise, repeatable linear positioning is suitable for an electromechanical linear actuator. However, applications requiring miniature actuators have traditionally left designers with few options.
The Actuonix difference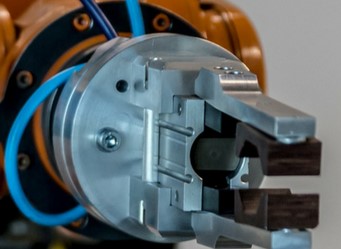 Figure 2: Robotic gripper. Source: Actuonix Motion DevicesActuonix Motion Devices recognized this void in the micro motion marketplace and manufactures a line of linear actuators to serve markets requiring a smaller solution such as aerospace, automotive, medical, robotics and more. Some specific application examples for micro actuators include:
Aerospace – flight simulator movement, level control ventilation, product testing
Automotive – vent door operation, windows, sliding doors, engine control
Medical – wheelchair lift locking mechanisms, prosthetic limb movement, medical testing devices, microfluidic valve and blister testing
Robotics – touch-screen testing, robotic hand movement, pipe inspection robots, experimental aircraft driving controls
The full range of Actuonix micro products includes both rod-style and track linear actuator designs as well as a line of linear servos. Actuator lengths range from 0.4 in (10 mm) to 11.8 in (300 mm) with maximum forces to 67 lbs (300 N). Although most applications can use one of the more than 160 off-the-shelf models, Actuonix Motion Devices' application engineers can help when a custom solution is required.
Low-cost miniature linear stepper actuators
Cost is an additional roadblock for many applications, such as prototype designs and high-volume manufacturing. Stepper motor actuators can provide significant cost savings compared to DC servomotor designs.

Figure 3: 1.18 in stroke S20 micro linear actuator. Source: Actuonix Motion DevicesIn contrast to servomotors, which must be used with an encoder or resolver in a closed-loop to provide positional information, stepper motors can be used in an open-loop design, providing precise positioning without the need for external feedback devices. This reduces the overall cost and complexity of the drive and positioning system, resulting in a less expensive actuator. (See Actuonix linear stepper actuators: High precision at low cost.)
Actuonix has addressed the cost concern with its model S20 stepper linear actuators. Priced at only $80, the S20 is significantly less expensive than offerings from competitors.
The S20 actuator is a rod-style design based on the Actuonix L12 actuator. Instead of the permanent magnet DC (PMDC) motor and gearbox found in the L12, the S20 miniature linear actuator is driven by an NEMA 8 stepper motor directly mounted to the actuator shaft. Available in standard stroke lengths of 0.59 in (15 mm),1.18 in (30 mm),1.97 in (50 mm) and 3.93 in (100 mm), the S20 combines the desirable features of high-accuracy and low cost in a compact design.
A precision, plug-and-play actuator that can be driven by a standard four-wire stepper driver and controlled by a computer or a microcontroller for less than $100 makes the S20 an affordable option for virtually any application. The compact design allows for mounting in the tightest spaces.
Conclusion
When faced with a linear motion design challenge, a stepper-driven micro linear actuator from Actuonix, priced as low as $80, is a viable option for any application, even a prototype design. Contact Actuonix today.
Find Free Electronics Datasheets