Researchers from the University of Cincinnati have created a tiny, portable lab that can diagnose infectious diseases, including coronavirus. The lab is the size of a credit card and plugs into a smartphone. It connects automatically to a doctor's office through a custom app.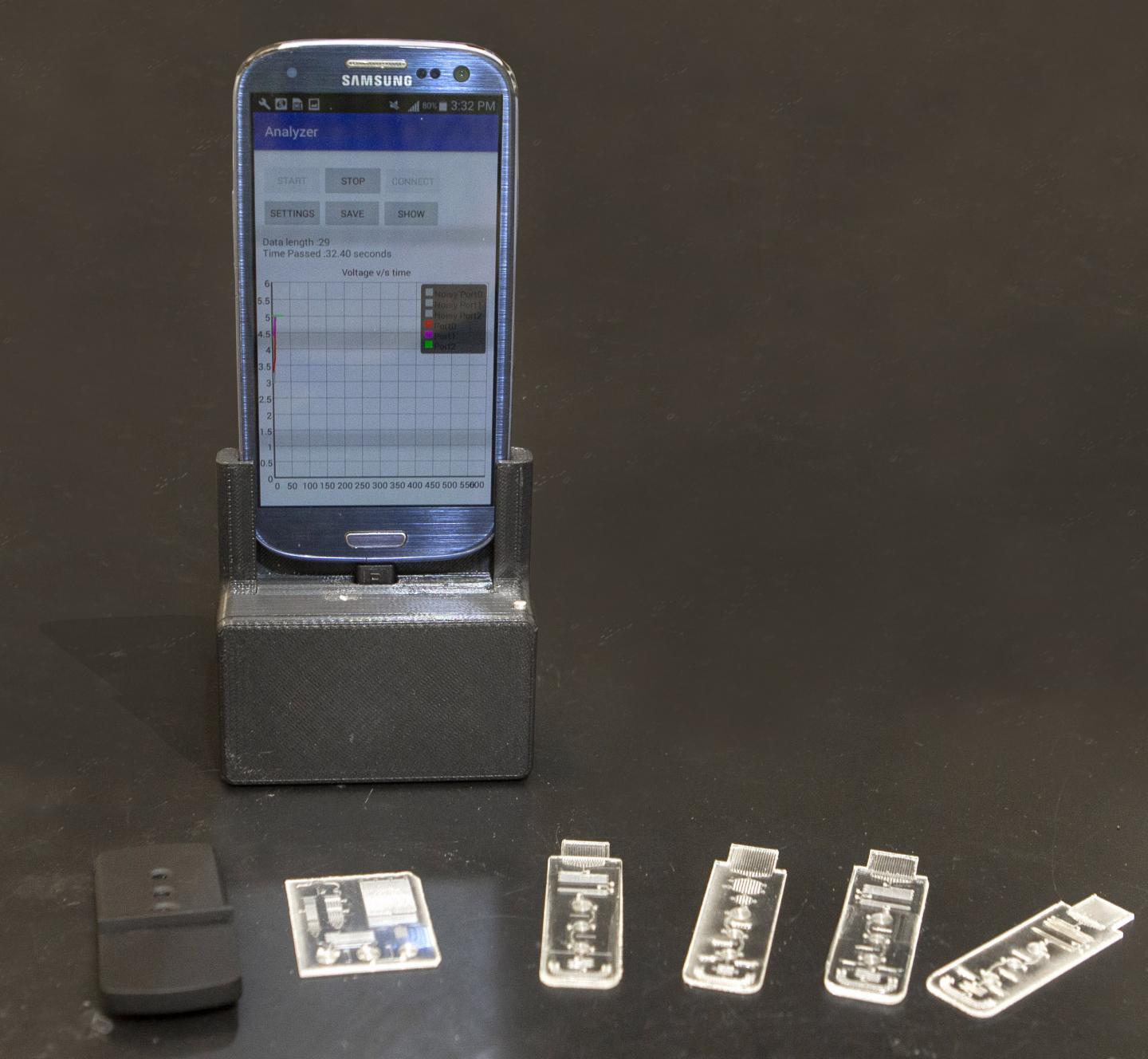 University of Cincinnati professor Chong Ahn developed a portable lab that plugs into your smartphone to diagnose diseases like malaria or coronavirus. The results are transmitted to your doctor over a custom app UC developed. Source: Joseph Fuqua II/UC Creative Services
The device is accurate, simple to use and inexpensive. It could be used for smart point of care testing for chronic and infectious diseases of all kinds. It can even measure stress hormones for anxiety and depression.
To diagnose an illness, the patient puts the chip in their mouth for a few seconds and then plugs that chip into the slot on the device to test the saliva. The device automatically transmits results to the patient's doctor through an app with near-instant results.
The novel lab chip uses natural capillary action, which has a tendency for liquid to adhere to a surface. A sample is drawn down two channels in a microchannel capillary flow assay. One channel mixes the sample with freeze-dried detection antibodies. The second channel contains freeze-dried luminescent material that reads the results when the saliva sample combines again on three sensors.
A paper on this device was published in Microsystems and Nanoengineering.