Researchers from RMIT University, UNSW Monash University and ARC Centre of Excellence in FLEET have created an ultra-thin, ultra-flexible electronic material that can be printed and rolled out like a newspaper and is 100 times thinner than existing touchscreen materials.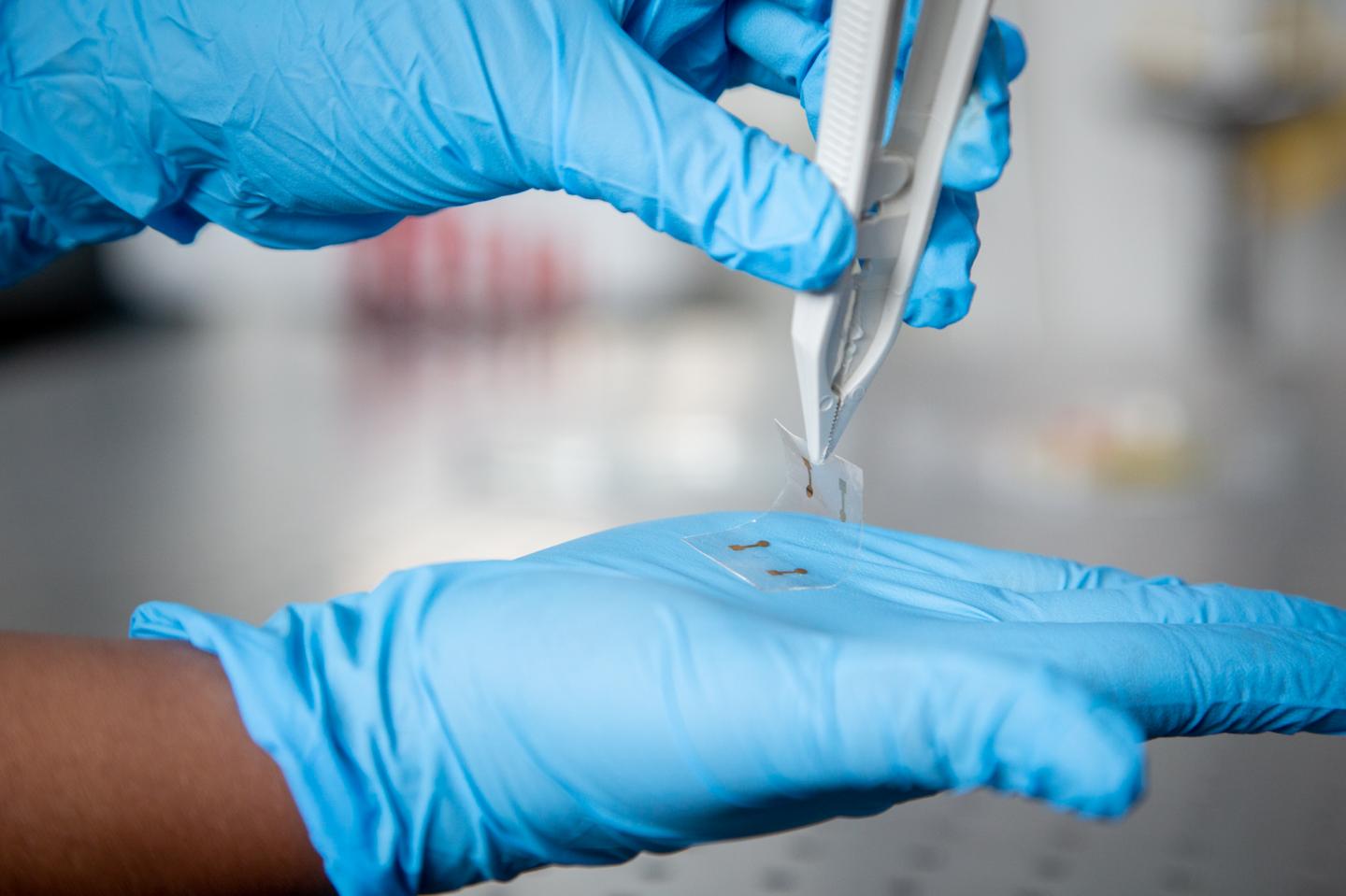 A sample of the ultra-thin and ultra-flexible electronic material that could be printed and rolled out like newspaper, for the touchscreens of the future. Source: RMIT University
The team used a thin film commonly found in smartphone touchscreens. The material was shrunk from 3D to 2D using liquid metal chemistry. The sheets are compatible with existing electronic technologies. Because of the flexibility, the material can be manufactured with roll to roll (R2R) processing, just like a newspaper.
Most smartphone touchscreens are made of a transparent material called indium-tin-oxide (ITO). This material is very conductive but brittle. The team created a new kind of atomically thin ITO. The new material can bend and twist without breaking. It is also cheaper and easier to produce than today's touchscreens.
To create the material, they used a liquid metal printing approach. The indium-tin alloy is heated to 200° C when the alloy becomes liquid. The material is then rolled over a surface that prints off nano-thin sheets of ITO. The 2D nanosheets have the same chemical makeup as the standard ITO, but with a different crystal structure.
The current manufacturing of touchscreens is slow, energy-intensive and expensive. It also requires a vacuum chamber. The new method is cheaper and doesn't need any specialized equipment. It uses ingredients that can be bought at a hardware store.
The new ITO absorbs 0.7% of light, compared to 5% to 10% with standard conductive glass. A cellphone with this material would use less power. The team said this screen could be used in LEDs, touch displays, solar cells, smart windows and much more beyond smartphones.
The study was published in Nature Electronics.