The idea of holograms has been around for years and even depicted in films such as "Star Wars," "The Avengers" and "Blade Runner 2049."
Yet, the practicality of holograms and the technology to create them has long been out of reach. But that has changed in the last few years, as more holographic applications and technologies are being developed and made commercially available for use.
Now, Hypervsn is bringing an entire theme park to CES 2020 based on holograms to show just how far the technology has come and where the technology could be used in a practical way.
The theme park will include three main parts, all of which will feature new products from Hypervsn, including 3D live streaming and interactive technology, Darya Krakovyak, communications and events manager at Hypervsn told Electronics360.
The first part is holographic gaming where attendees will be able to play puzzle games in 3D with realism and immersion. The gaming will be interactive with 3D technology and won't require headsets that can at times be uncomfortable or inconvenient, Krakovyak said. The technology could usher in a new type of arcade or be used in amusement parks as a new ride or event.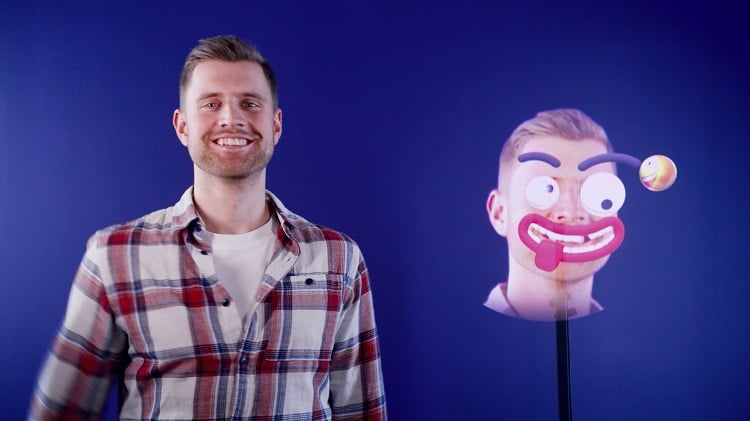 HyperFaces allow holographic versions of individual's faces to be displayed. Source: Hypervsn
The second part will involve HyperFaces, which is technology that allows holographic versions of a person's face to be shown in a live 3D filter that alters their physical appearance with animated objects, masks and character types. Krakovyak said this type of technology could be used in retail stores, product launches or even events to boost demand.
Lastly, Hypervsn's 3D Modeler technology allows users to decompose 3D objects floating in air without any wearable equipment. This could include looking inside a car's engine or rotating a human heart in simulated surgery. The technology could also be used in schools, hospitals, research centers and retail showrooms for architectural models, product demonstrations and marketing campaigns.
Krakovyak said the 3D live streaming and interactive technology will be commercially available for purchase in the next several months following CES 2020.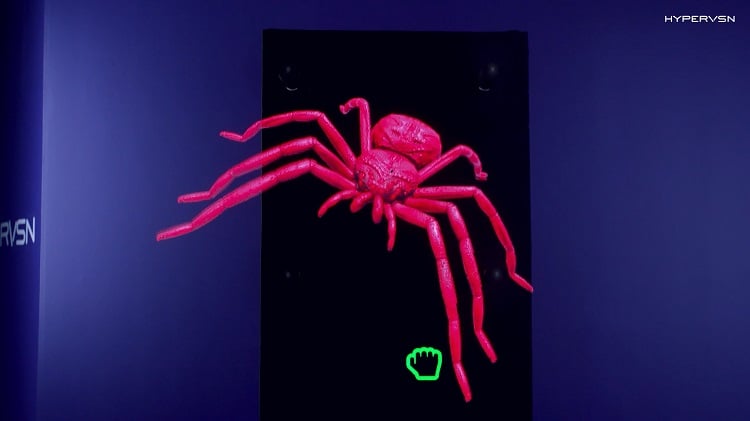 The 3D Modeler technology could one day be used for education or hospitals. Source: Hypervsn
Hypervsn's 3D holographic visual solution projects video with the help of light emitting diodes (LEDs) placed all along each of the four rays. While spinning, the rays create a circle in a range where the uploaded video content is displayed. The black color of the circle becomes transparent during the spinning and creates the effect of a 3D hologram floating in the air. Krakovyak said because the platform is mobile, it can be placed in public locations like supermarkets, schools, shopping centers, night clubs, bars, restaurants and managed remotely from a single location.
Hypervsn's holographic theme park is going to be active during CES 2020, which takes place Jan. 7-10 in Las Vegas.