The xvision spine (XVS) technology, an augmented reality (AR) guidance system developed by Chicago-based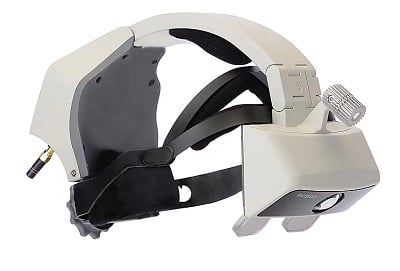 Source: AugmedicsAugmedics, is being launched in the U.S. in the wake of recent 510(k) clearance by the U.S. Food and Drug Administration.
The XVS platform consists of a transparent near-eye-display headset and all elements of a traditional navigation system. It accurately determines the position of surgical tools in real time while simultaneously enabling visualization of a patient's 3D spinal anatomy. The need to shift attention to a remote display or screen is eliminated as visual data are directly projected to the operator's retina and overlaid onto the surgical field.
In a percutaneous laboratory trial, pedicle screw insertion accuracy with the XVS system was demonstrated to be comparable or superior to that of conventional pedicle screw insertion methods.
Headset distribution is expected to begin in early 2020, after which Augmedics will explore additional surgical applications for XVS beyond spinal surgery.