Heilind Electronics, an electronic components distributor and authorized distributor for Amphenol RF, recently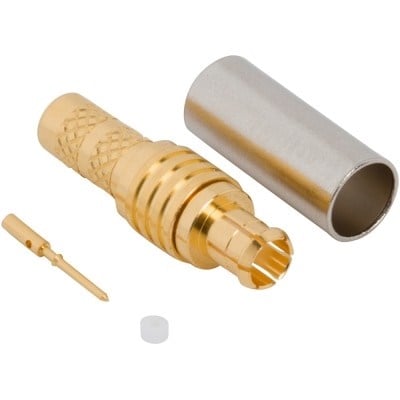 Source: Heilind Electronicsintroduced the manufacturer's 12G MCX connectors.
The MCX line is the latest in Amphenol RF's 12G offerings, which include high-frequency BNC and HD-BNC connectors. The new connectors provide single-channel transmission of 4K and ultra HD quality signals, supporting data transfer rates of 12 Gbps per SMPTE standards. The products also feature 75 ohm impedance, a convenient microminiature package size and push-on coupling for ease of use.
12G MCX connectors are available in both PCB and cable-mount configurations and are designed to terminate connections in applications too small to support BNC and HD-BNC configurations. The connectors transmit high-resolution, uncompressed video signals in applications like 4K/8K video cameras, mobile broadcast, digital signage, remote viewing, video encoders and routers.
Visit Heilind's website for more information about Amphenol RF 12G MCX connectors.