Rigol Technologies and GradientOne announce the integration of Rigol instruments into GradientOne's test automation cloud platform to simplify the day-to-day tasks of test engineers ranging from hobbyists to enterprise users.
The continual increases in hardware design complexity demand innovative new approaches to design validation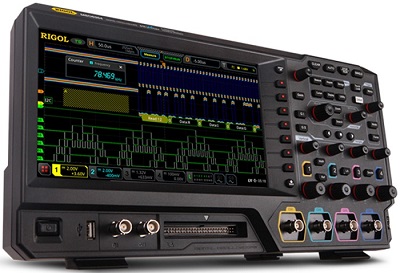 Oscilloscopes, such as the Rigol MSO5000, can be controlled over the internet. (Image: Rigol Technologiesand testing. Trends toward agile development and every day analysis benefit companies by providing better product quality, reduced prototyping costs and faster time-to-market.

GradientOne frees test engineers from the high cost of developing and maintaining test data analysis solutions by providing a cloud-based platform for remote control, data acquisition, single system of record for test data storage, product quality history and advanced analytics.
The integration of many of Rigol's most popular UltraVision and UltraVision II oscilloscopes with GradientOne's web-based platform allows engineers to simply and quickly set up tests, acquire/store the test data, analyze the results and collaborate with teammates. Rigol's price/performance offerings coupled with GradientOne's new approach to test automation provides engineers with a powerful set of tools to easily setup and perform characterization without the need for steep learning curves associated with other types of test automation tools on the market.