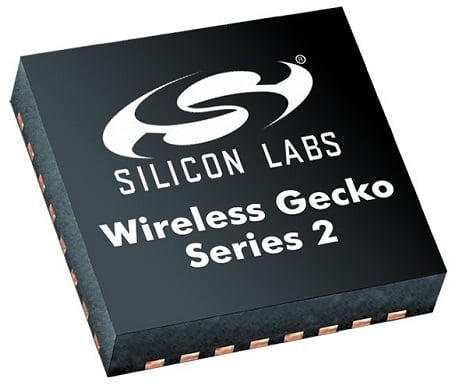 The Wireless Gecko Series 2 platform. Source: Silicon LabsSilicon Labs has introduced its Wireless Gecko platform, Series 2, designed to make internet of things (IoT) products more powerful.
The Series 2 includes small-form-factor system-on-chip (SoC) devices with a dedicated security core and on-chip radio delivering what the company claims is more than two times the wireless range of competing solutions.
Silicon Labs said Series 2 simplifies IoT product design with integrated SoC options and reusable software to make RF communication more dependable and energy efficient. The series is targeted to a wide range of smart home, commercial and industrial IoT applications.
The first devices in the series are the EFR32MG21 SoC supporting multiprotocol, Zigbee, Thread and Bluetooth mesh networking and the EFR32BG21 SoC for Bluetooth Low Energy (BLE) and Bluetooth mesh. Silicon Labs said these SoCs would be used for applications such as gateways, hubs, lights, voice assistants and smart electric meters.
The devices include an 80 MHz Arm Cortex-M33 core, wireless radio with improved blocking performance, RF performance with 20 dBm output power and up to 124.5 dB link budget, low active current and lower bill of materials (BOM) count with fewer matching components and no need for external inductors or power amplifiers.