Researchers from Drexel's College of Engineering have developed an antenna that can be sprayed onto a surface. Sprayable antennas have been delayed by the lack of seamless integration between connection technologies like antennas and flexible items. The new spraying method may overcome these issues.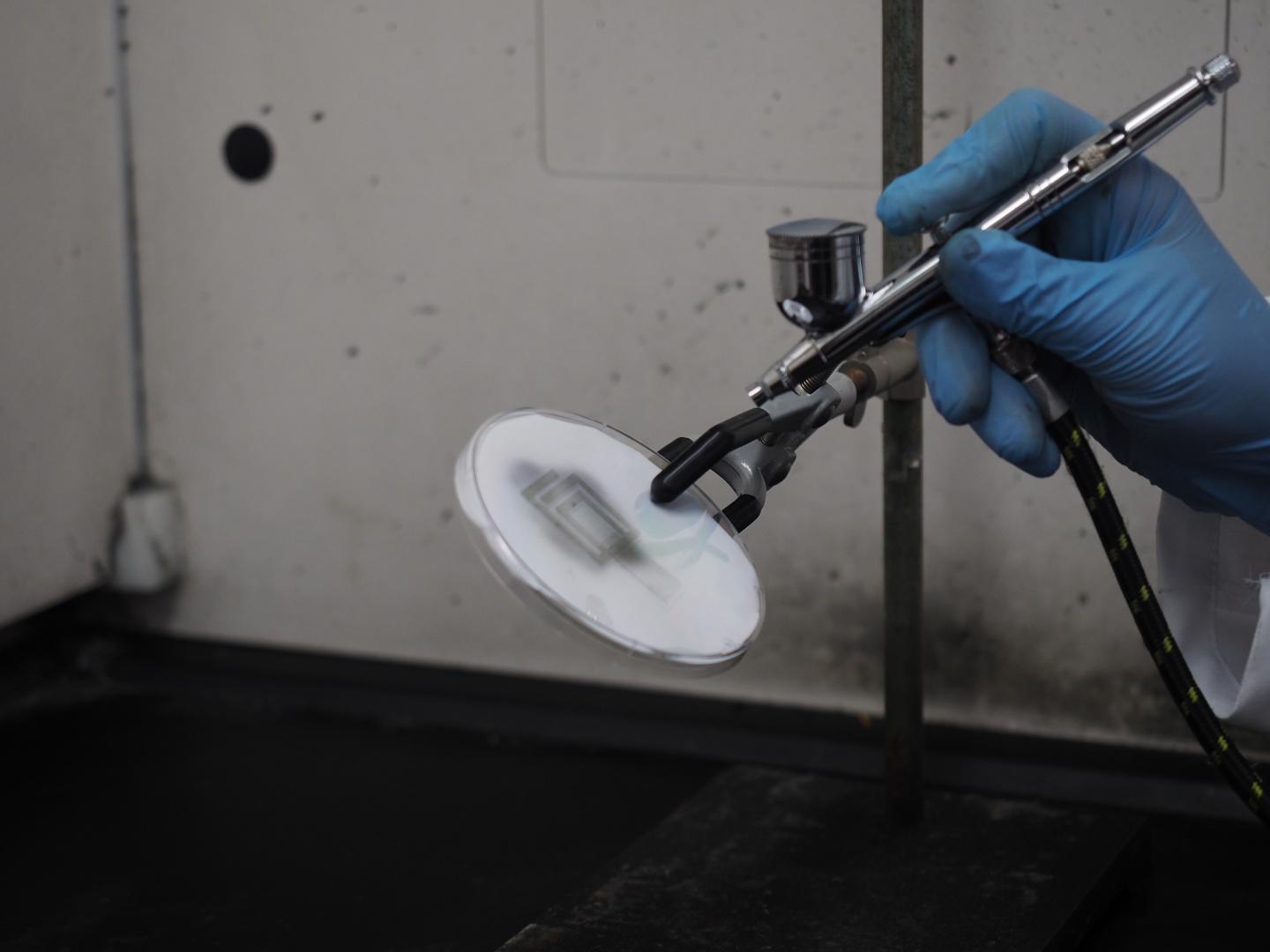 Researchers from Drexel University's College of Engineering have developed a way to "spray paint" invisibly thin antennas from a type of two-dimensional material called MXene. The antennas perform as well or better than the ones currently used in mobile devices and RFID tags. Source: Drexel University - Kanit Hantanasirisakul
The researchers made the new antennas from a 2D metallic material, similar to graphene, called MXene. When used to create antennas, MXene performed 50 times better than graphene, making it perfect for these applications. The MXene-based antennas performed similarly to antennas in current mobile devices, wireless routers and portable transducers.
"This is a very exciting finding because there is a lot of potential for this type of technology," said co-author Kapil Dandekar, Ph.D., a professor of electrical and computer engineering in the college of engineering and director of the Drexel Wireless Systems Lab.
"The ability to spray an antenna on a flexible substrate or make it optically transparent means that we could have a lot of new places to set up networks - there are new applications and new ways of collecting data that we can't even imagine at the moment."
The MXene titanium carbide can be dissolved in water to create an ink or paint. The conductivity levels of the material allow for radio wave transmission, even if applied as a thin coating.
"We found that even transparent antennas with thicknesses of tens of nanometers were able to communicate efficiently," said Asia Sarycheva, one of the researchers behind the project. "By increasing the thickness up to 8 microns, the performance of MXene antenna achieved 98% of its predicted maximum value."
The thin properties of the antenna allow it to be easily embedded without sacrificing transmission quality. The spray-on application does not add additional weight or require rigid circuitry and could enable smaller form factors and device footprints.
"This technology could enable the truly seamless integration of antennas with everyday objects which will be critical for the emerging internet of things," Dandekar said. "Researchers have done a lot of work with non-traditional materials trying to figure out where manufacturing technology meets system needs, but this technology could make it a lot easier to answer some of the difficult questions we've been working on for years."
MXene is a promising material for many applications. It was discovered in 2011, and scientists and researchers have been exploring its potential ever since.
"Further research on using materials from the MXene family in wireless communication may enable fully transparent electronics and greatly improved wearable devices that will support the active lifestyles we are living," Anasori said.
The paper on this technology development was published in Science Advances.