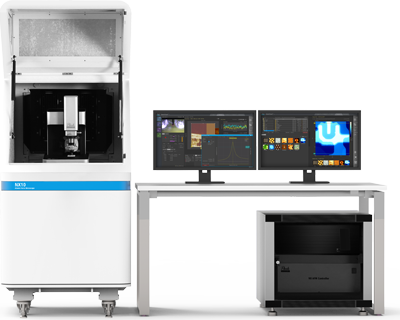 (Source: Park Systems)
Park Systems presented its world-leading Atomic Force Microscopes (AFM) at the 147th Annual Meeting & Exhibition of The Minerals, Metals and Materials Society (TMS) this year. Park AFMs are used at over a thousand leading institutions and corporations worldwide.
Park Systems will feature the Park NX10, its most accurate AFM with high imaging accuracy, scan speeds and tip life. Powered by the operating software Park SmartScan, Park NX10 has Z-servo speed, XYZ scanner linearity, closed-loop detector noise and minimized thermal drift.
Characterizing electrical, magnetic, mechanical and morphological properties of materials is possible with the dedicated operating modes available with Park AFM.
All Park Systems AFMs feature Park SmartScan operating software that automatizes the imaging process, transforming how AFM effectively provides digital nanoscale imaging. This program, the only point-and-click operating software for AFM, produces high-quality nanoscale imaging in auto mode to achieve images at five times the normal speed of a traditional AFM, making AFM convenient and intuitive for new and experienced users alike.
Learn more about the AFM by visiting the Park Systems site.