The switch from analog to digital has happened in many different areas of technology. One area that has lagged behind is emergency responder and business radio. These systems are gradually transitioning to digital although the switch has been slow and problematic. In many cases, the systems end up being a mix of analog and digital. While larger cities may have already transitioned, smaller ones may not have the funds, need or motivation.
While digital is generally considered an advancement, in some cases it causes more problems than it solves.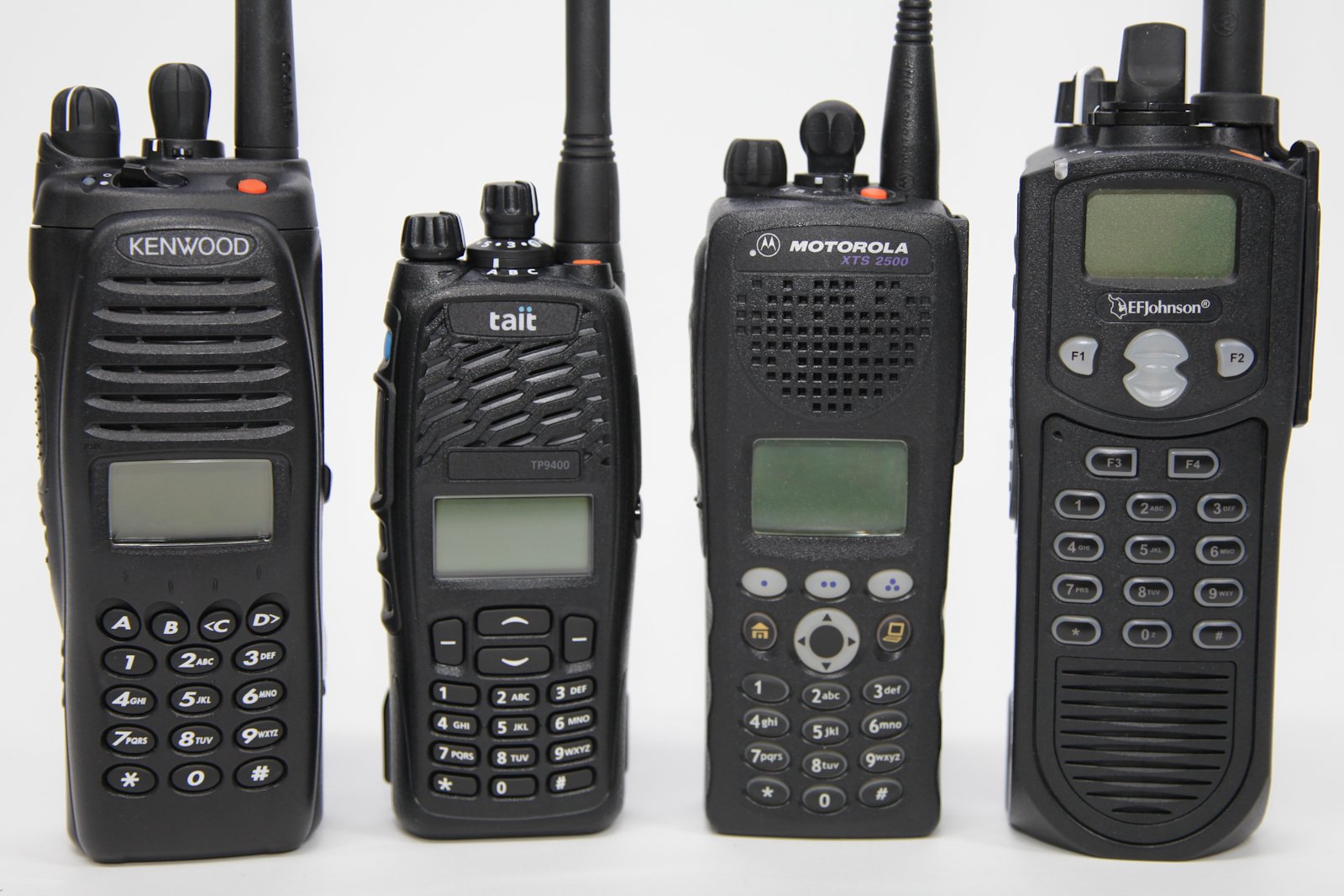 For two-way radios, there is a standard called Association of Public-Safety Communications Officials-International (APCO)-25, more often referred to as P25 or project 25. This is a digital standard designed to allow for interoperability between different radio manufacturers. P25 actually allows for analog, digital or a mix of transmission types to be backwards compatible. To understand P25 it is useful to know the evolution of two-way radios. Original radios were strictly analog and either shared one channel or had multiple channels they could use. When two people would talk at the same time users would hear a garbled sound but might understand something. To allow for more users a trunking system was developed. Trunking is based on the idea that there is silence between transmissions and the system can utilize this silence during high radio traffic to allow multiple conversations at once. The transmissions can be analog or digital but switch channels behind the scenes.
P25 provides trunking but allows the audio to be digitized if desired. In this system radios can receive both digital, and for backward compatibility, analog transmissions. With digital radio you either can hear someone or you can't. With analog, you might get static when a signal is weak or two people talk at the same time, however, with digital you may hear chopped up audio or nothing at all. This has at times created problems during high radio traffic.
Another issue slowing the transition is that not everyone has done it at once, which forces band-aid type solutions to make two systems work together.
Digital radios do have a solution to the traffic issue, with a button to make the call a priority. This requires users to be trained to know how and when to use the button. Digital radios also have the ability to be encrypted. With analog systems, many can easily listen in; with a digital system, it is possible to encrypt the data so that users need the key to decode it. If desired, transmissions can also be made unencrypted, yet still digital. Digital audio tends to have higher quality with no static from the RF transmission. Weak signals can still be a problem and in some instances create dead spots where analog would have worked but been noisy.
The main advantage of a digital radio system is that each channel takes up less bandwidth allowing for more channels so less chance of having them all being used at once. Another advantage is that it is possible to disable a lost radio remotely so a rogue user can't disrupt communications.
Another more recent option for radio is the use of cell phone networks. Cell phone towers generally aren't designed for push-to-talk (PTT) communications, but that is becoming an option. The ability to integrate emergency responders and business type radio into cell networks is being explored, and some radios have already integrated this technology.
The use of cell towers for emergency responders has advantages since they have a much wider network. Some radio manufacturers have included both standard and nonstandard capability in their radios to allow for maximum interoperability.
Switching to a digital radio system involves many considerations. Potential benefits include better audio quality, more channels and the possible use of encrypted audio and increased security. Negative effects include the potential to still suffer issues during high traffic, and it requires more management of the system to keep it working.
Eventually all radios will become digital due to new regulations for bandwidth. While the transition has caused some issues, they are resolvable growing pains associated with new technology.