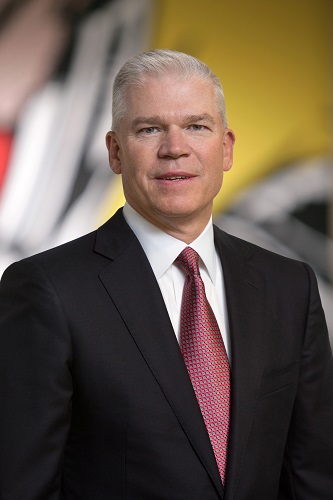 Rich Templeton, Chairman, president and CEO of Texas Instruments. Source: TITexas Instruments has announced the resignation of Brian Crutcher as president, CEO and member of the TI board and the appointment of Rich Templeton, TI's current chairman, as president and CEO on an ongoing, indefinite basis.
TI said Crutcher resigned due to violations of the company's code of conduct related to personal behavior not in line with TI's ethics or core values. TI added this was unrelated to the company's strategy, operations and financial reporting. TI did not reveal details as to the specifics of the violation of code of conduct.
Templeton's appointment is not temporary, and the board is not searching for a replacement, TI said. Crutcher had just taken over the position of CEO and president six weeks ago.
"I have tremendous pride in this company, and passion for continuing to make TI even stronger and better," Templeton said. "I remain dedicated to moving TI forward with an unwavering commitment to operate ethically and conduct ourselves professionally in everything we do."
This is not the first high profile resignation to take place due to personal behavior as last month Intel Corp.'s CEO Brian Krzanich resigned after it was revealed he had a past consensual relationship with an Intel employee.