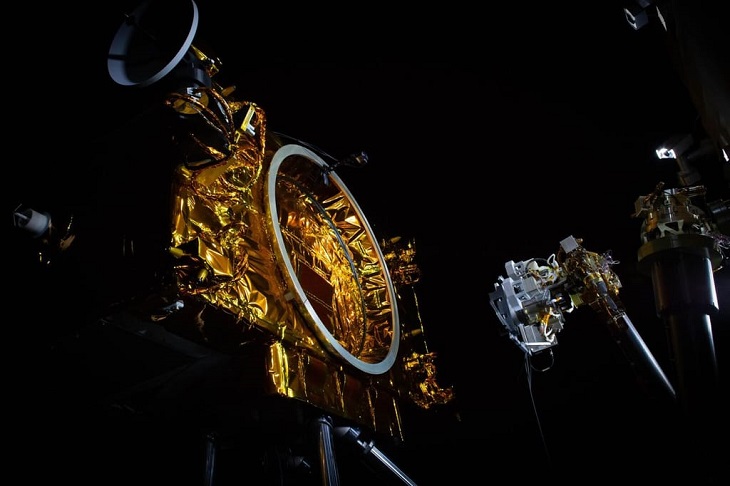 Source: NASA Goddard/Rebecca Roth
Lab demonstrations are helping NASA engineers perfect robotic technologies for an autonomous rendezvous in orbit to repair or refuel satellites. The video above shows how a hexapod robot mimics a satellite's movement in space and is being used to conduct precise tests of robotic satellite-servicing operations.
A partial model of a satellite sits atop the 10 by 16 ft. robot, which is adjacent to an advanced robotic arm mounted to a panel representing the payload deck of a robotic servicing spacecraft. As the hexapod moves, the robotic arm reaches out to grasp the mock satellite in maneuvers never attempted in space with a satellite that wasn't designed to be approached.
NASA is extending the same technologies developed for the Restore-L project to provide in-orbit repair, upgrade and assembly capabilities.