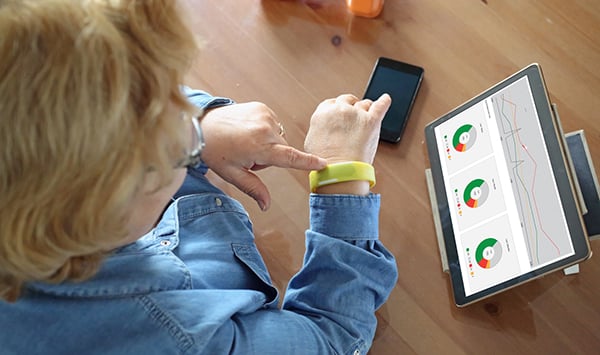 Source: iStock photo
Researchers from NIH's Women's Healthcare Initiative have developed a wearable device that can predict when a person is going to fall due to instability. The team conducted a study to help with the development of the new device.
When young people fall, it is usually due to them misjudging their surroundings. This is not the same for people over 60. When someone over 60 falls, it is often due to their bodies becoming unstable. Often when a person's body becomes unstable, they don't realize it until they are already falling. This is what the researchers hope the device can help with.
The researchers studied 67 women all over the age of 60. The women were tested on their walking ability. They were also asked about their fall history in the last year. They wore a small device that has motion sensors. The device monitored and measured their walking patterns for one week. The data gathered from the device was found to accurately predict the wearer's risk of falling.
The device worn by the participants was an accelerometer. The accelerometer measured the participant's walking patterns and just how unsteady they were. The measurement, when combined with the person's past fall history, is what determines the risk of falling in the future.
People who know that they are at risk for a fall can be more aware. Patients who have a high risk of falling can even practice rehabilitation exercises to increase their strength and the stability of the body.
The researchers hope that their study can help the future of wearable health devices. Wearables and cell phones are the future of monitoring healthcare. Cell phones already have accelerometers in them, but now it's just a matter of using this technology to monitor daily health. In the future, people over 60 can have an app that monitors them and can preemptively warn them if they are going to fall. This is the future of preventative medicine.
The paper on the new device and the study was published in Nature Digital Medicine.