There are a handful of good wireless charging stations on the market, as well as a fair amount of smart home connected lighting. But there are not that many devices that combine the two.
Smart home vendor Deconnect has just started a Kickstarter campaign for Gloo, a wireless recharging station that does exactly this as it doubles as an ambient light source.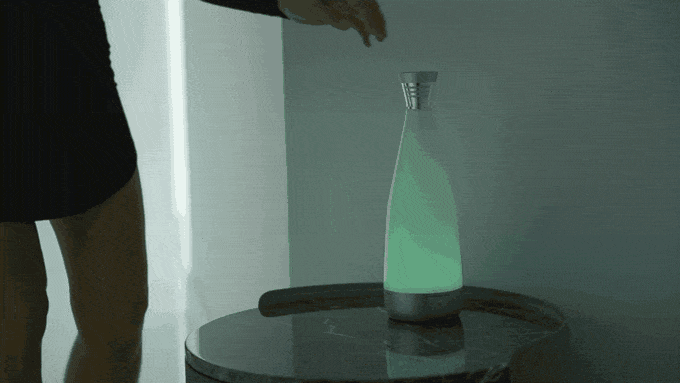 Gloo is a bottle-shaped, cable-free charger that uses both Qi technology and USB. The device can charge eight full smartphone charges with its 20,000 mAh battery and eventually will be able to take panoramic photos and video with the add-on Gloo 360 camera.
Deconnect said it is also one of the first crowdfunding projects to include an augmented reality aspect to the campaign by offering a preview of how Gloo will look in a user's home before committing to fund the project. Using the Deconnect app, users can place Goo on a coffee table, kitchen counter, bathroom, nightstand or wherever wireless recharging and ambient lighting is needed.
Gloo uses wireless surface charging technology. That means a device, such as a smartphone, can sit against the rounded surfaces to charge through the company's patented curved coils. Gloo also includes a collection of 10 W fast-charging wireless pads made of marble and carbon fiber to appeal to design-focused users.
The crowdfunding campaign is ongoing with early bird Gloo Mini's for $59 and Gloo Regular for $119.