A June 13 paper by a University of Texas finance professor found that agents may have manipulated Bitcoin's price to push it to historic levels last year.
The paper, written by professor John Griffin and co-author Amin Shams, found evidence that patterns in the way related cryptocurrency Tether and Bitcoin were issued, spent and bought resulted in increases in Bitcoin's price.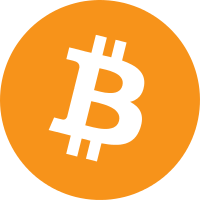 Griffin focused on 87 of the largest Bitcoin purchases using Tether from March 2017 to March 2018. All of the purchases shared similar characteristics, and each was followed by an increase in Bitcoin's price. These purchases accounted for less than one percent of the year of data examined by the authors, but they amounted to about half of Bitcoin's compounded return during that time.
Bitcoin experienced a meteoric rise late last year, increasing from less than $6,000 per coin in mid-November to $19,343 on December 16. Its value has steadily decreased since that time, to today's value of around $6,440.
Among the already mysterious cryptocurrency world, Tether itself is shrouded in mystery. It was created in 2015 as a more stable alternative to the volatile Bitcoin, but little is known about how Tether is created. Each Tether coin is purported to be backed by $1 in Fiat money.
"I've looked at a lot of markets," Griffin said in an interview with Bloomberg. "If there's fraud or manipulation in a market it can leave tracks in the data. The tracks in the data here are very consistent with a manipulation hypothesis."