Animal researchers have deployed a citizen science project called Snapshot Serengeti to study animals in their natural environment with no human intervention. The team set up motion sensor cameras around various natural environments in Tanzania. The cameras can detect an animal walking in front of it and snaps a photo when it senses motion.
The system has collected millions of images of animals in their natural environments. These photos are great, but their data is only useful when they are analyzed. In order to do this, the research team crowdsourced the work to volunteers who looked at the images and wrote down what kind of animal is in the photo, how many there are, what they are doing and any other information that the volunteers believe is important about the animal's behavior. Over a few years, 3.2 million photos have been analyzed and labeled by 50,000 volunteers. The human analysis of the images was 96.6 percent accurate as to the animals portrayed.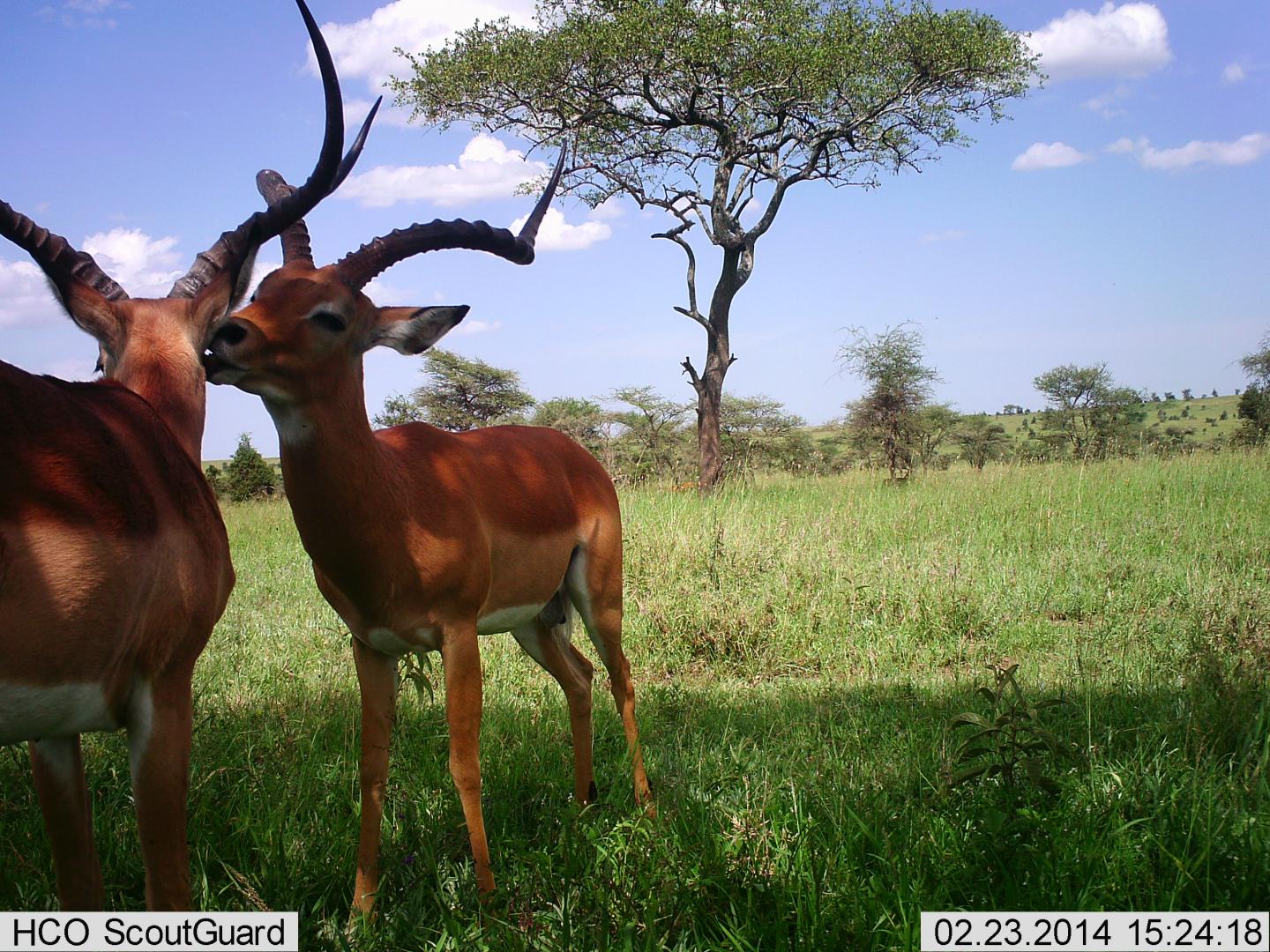 Motion sensor 'camera traps' unobtrusively take pictures of animals in their natural environment, oftentimes yielding images not otherwise observable. The artificial intelligence system automatically processes such images, here correctly reporting this as a picture of two impala standing. Source: Snapshot Serengeti
The researchers knew there had to be a more efficient and less time-consuming method to gather data from the images. The team developed an AI system that uses deep learning to analyze the animal images and gather data. The system was able to automatically identify, count and describe the animals in the photos with 99.3 percent accuracy in identification. The system did the same amount of analysis as a human but in a fraction of the time.
This new system is a major development, and not just for the Snapshot Serengeti project. There are many teams around the world that have camera trap systems set up to learn more about how animals act in the various natural environment. But many of these projects don't have the money or the ability to crowdsource 50,000 people to analyze photos. The new machine learning program could save around eight years of human analyzation effort.
The AI system can currently detect and classify 48 species of animals, how many animals are in a shot, and what the animals are doing, from feeding their babies to hunting to socializing. Researchers can learn a lot about an animal or species behavior through a simple photo with this classification software.
Deep neural networks use the computational intelligence that was inspired by animals' brains and how they view the world. These types of systems need a lot of training to be accurate, but they hold a lot of potential for many applications.
The paper on this research was published in the Proceedings of the National Academy of Sciences (PNAS).