A biosensor is being developed at Washington University in St. Louis, Mo., as an electronic tooth. The tiny sensor with an electronic chip is being designed to analyze saliva or gingival crevicular fluid for early detection of dental diseases.
The biological sensor will measure specific peptides active in periodontal disease and is intended to operate in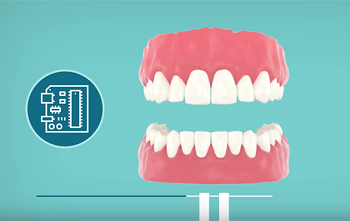 Source: Washington University conjunction with a wireless device to retrieve data. Bio-recognition elements monitor disease-specific peptides, which are natural or synthetic groups of amino acids, after the device is inserted inside the patient's gum line as part of a dental appliance.
The near-term goal is to design a system that monitors peptides related to bone breakdown during periodontitis, a dental disease that can lead to loosening and loss of teeth. A wireless ultrasound device would then be used to read the peptide levels and connect to the medical data-cloud.
Developing a new, minimally invasive system that can detect and monitor gum disease and the effectiveness of treatment would be beneficial to the 64 million U.S. residents with periodontal disease and to their dentists. The researchers also are interested in developing other applications for the technology that, while likely years away, could go well beyond the dentist's chair. The sensing platform is being designed to accommodate additional tracking for inflammatory markers, stress markers and diabetes monitoring.