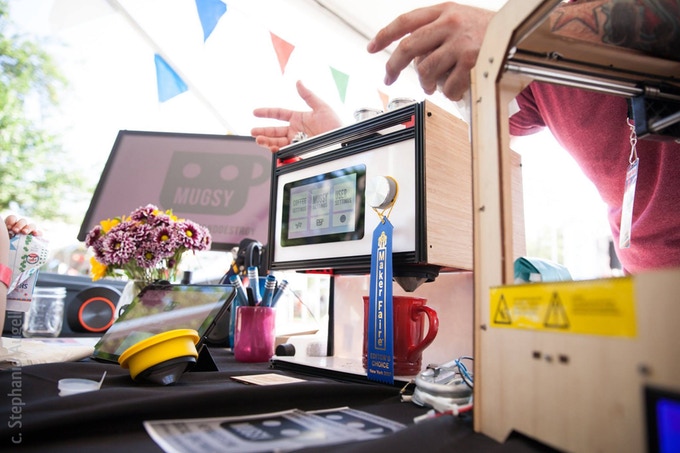 Mugsy took home an Editor's Choice Award at the World Maker Faire in NYC last September. Source: Matthew Oswald
Whether you love gadgets for technology's sake or dream of the perfect cup of coffee made simple — or both, Mugsy could be your new best friend. Creator Matthew Oswald combined his passion for making things with his love of coffee to build what he calls "the world's first hackable, customizable, dead simple, robotic coffee maker."
With roots deep in the maker and DIY communities, Oswald built Mugsy using Raspberry Pi and Arduino open-source technology. In that spirit, Mugsy is available as both a fully functioning unit and an easy-to-assemble kit. Those so inclined can continue to hack the original design to suit their own preferences or simply have fun putting it together. Mugsy also incorporates machine learning and artificial intelligence to craft the ideal cup for each user.
Intriguing for sure, but you may be wondering, how's the coffee? Chances are with all the options for customization and a brewing method that is well-suited to the technology, it is pretty good.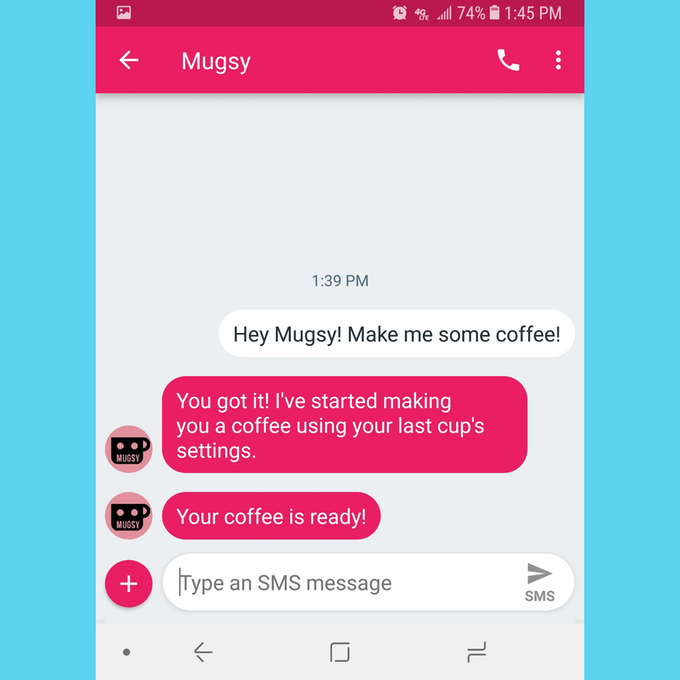 Mugsy responds to text messages, tweets, email and Alexa. Source: Matthew OswaldMugsy starts by grinding whole beans with a built-in steel conical burr grinder. While the coffee is grinding, Mugsy heats the water to the perfect temperature. Next, it automates the handmade pour-over brewing method. Every step is customizable or you can let Mugsy decide. Scan the barcode of your favorite beans and Mugsy will take it from there. Your perfect cup is ready in 2-3 minutes, but if that's too long to wait, you can send it a tweet, text or email, or ask Alexa, and your coffee will be ready when you get to the kitchen. Mugsy can even learn when you like your coffee and have it ready for you without being asked.
Mugsy is currently available through its highly successful Kickstarter campaign, which ends March 30. Learn more here.