Researchers have been attempting to find a way to prevent traumatic brain injury (TBI) in troops, who are much more likely to experience them in war zones after events like a landmine blast. In the Iraq and Afghanistan conflicts, over 250,000 troops have suffered from TBI. With the constantly growing and changing technology, researchers have gotten just a little bit closer to preventing these injuries.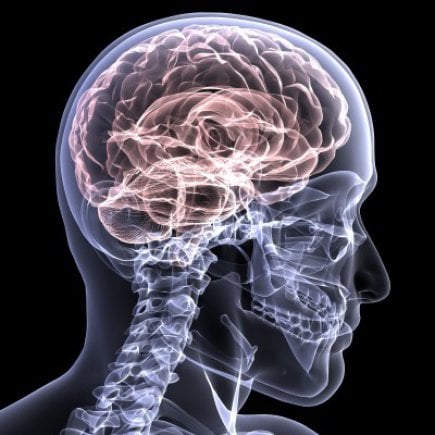 The Center for Disease Control and Prevention reports that approximately 2.5 million emergency room visits, hospitalizations, or deaths were associated with a singular Traumatic Brain Injury (Source: U.S. Army Graphic)
Before this study, most research was focused on how rapid change in barometric pressure (overpressure) affects the soldiers' brains. This research has led to advancements in materials and design upgrades for the vehicles that soldiers drive and has greatly reduced the impacts of TBI.
"This is the only research so far to model the effects of under-vehicle blasts on the occupants," said Dr. Gary Fiskum, from the School of Medicine at the University of Maryland in Baltimore. "We have produced new insights into the causes of TBI experienced by vehicle occupants, even in the absence of significant pressure changes."
"Intense acceleration can destroy synapses, damage nerve fibers, stimulate neuroinflammation, and damage the brain's blood vessels," said Dr. Fiskum.
Dr. Fourney, Ph.D. and assistant researcher in the Clark School's Department of Aerospace Engineering teamed up with Jarrod Bonsmann, Ph.D., to develop highly advanced shock absorber designs that have polyuria-coated tubes with other designs for cars that can reduce the acceleration from a blast by 80 percent.
"The research team has addressed an important clinical problem by identifying a novel mechanism to explain TBI, engineered a solution to the problem, and convincingly demonstrated improvements in morphology and behavior. This work has important implications for improving outcomes in military blast-induced TBI and might be applicable to causes of civilian TBI, such as car crashes," said Peter Rock, from the Martin Helrich Chair of the Department of Anesthesiology.
The collaboration between all of these labs can bring new and helpful technologies and developments to prevent brain injuries in military personnel in war zones.
To access the papers on these studies, visit the journals here, here, here, here, and here.