Thermoelectric devices have been of interest to many researchers for years as they have tried to figure out a way to use them for clean energy. Now a team from MIT may have found a way to do just that.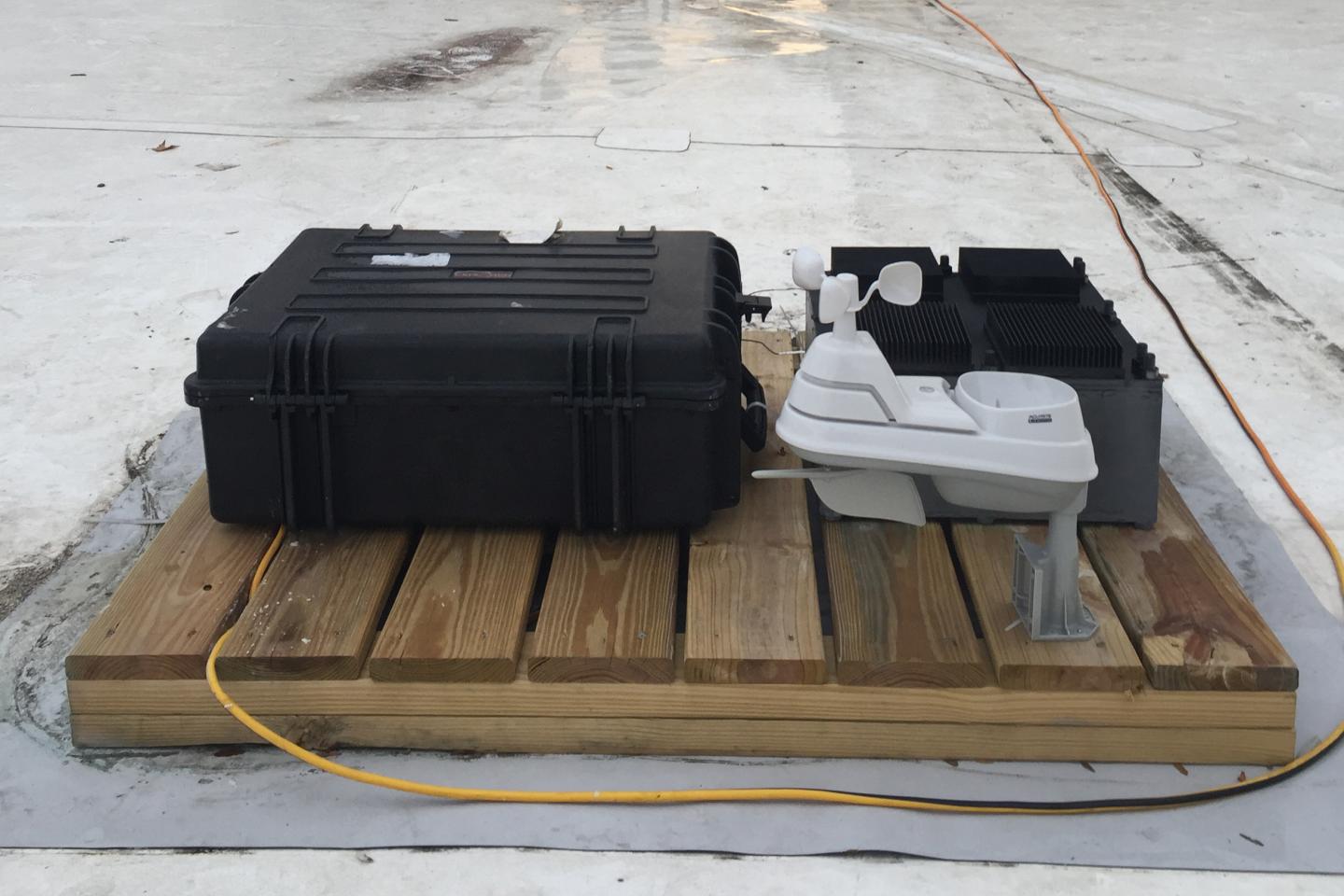 The team's test device, which has been deployed on the roof of an MIT building for several months, was used to prove the principle behind their new energy-harvesting concept. (Source: Justin Raymond)
Thermoelectric devices have the ability to generate power when the two sides of the device are different temperatures. The MIT team has figured out a way to convert these temperature changes into electricity. Their system, called a thermal resonator, takes advantage of temperature swings in ambient temperatures that naturally occur over a 24-hour period.
The thermal resonator could allow for operation over many years of operating remotely. Other systems that have the ability to do this require outside power sources or batteries that need to be serviced or changed.
"We basically invented this concept out of whole cloth," Micheal Strano, a student in MIT's department of chemical engineering, says. "We've built the first thermal resonator. It's something that can sit on a desk and generate energy out of what seems like nothing. We are surrounded by temperature fluctuations of all different frequencies all of the time. These are an untapped source of energy."
So far the resonator can only produce small amounts of energy, but it is still a promising technology. One of the biggest benefits of the resonator is that it doesn't need direct sunlight to gather energy like a solar panel does. The resonator is able to gather energy from changing temperatures even when it is in the shade. The resonator could be used with solar panels to produce energy in conditions that the solar panel can't.
The resonator outperformed a pyroelectric material that was previously used for converting temperature changed into electricity. The resonator was three-times more effective than that material.
For the resonator to produce electricity from the power it gathered, the researchers used a material that had thermal effusivity — a characteristic that describes how a material can draw in heat from its surroundings. Thermal effusivity combines thermal capacity and thermal conduction to help the resonator gather energy. The materials that the research team ended up using to create the structure was a metal foam made of copper or nickel, coated in a layer of graphene and the whole structure was infused with octadecane, a phase changing wax.
In initial testing, a sample was able to use a 10-degree Celcius temperature difference over a day and produce 350 millivolts of potential and 1.3 milliwatts of power. This is enough power to operate communication systems or small environmental sensors.
"The phase-change material stores the heat," says lead author Anton Cottrill, "and the graphene gives you very fast conduction" when it comes time to use that heat to produce an electric current.
One side of the resonator captures heat and slowly releases it to the other side. Since there is always a lag in the system due to this imbalance, the device is always trying to reach equilibrium. The difference between the opposing sides is harvested through conventional thermoelectrics.
Previous attempts to take power from a daily thermocycle have been unsuccessful. The new resonator is the first of its kind to respond to specific temperature changes.
The researchers say that this device wouldn't be used as a source of energy on its own, but rather in accompaniment with another clean energy source, like solar power. The resonator would be the backup that keeps the bigger power producer working even when its source is low.
The paper on this new resonator was published in Nature Communications.