Everyone knows the old saying, "You can't teach an old dog new tricks," but researchers have found that this is just not true. It is important to keep older dogs at the very least mentally active, especially if they have a hard time being physically active. Regular brain training and learning can slow down brain aging in older dogs.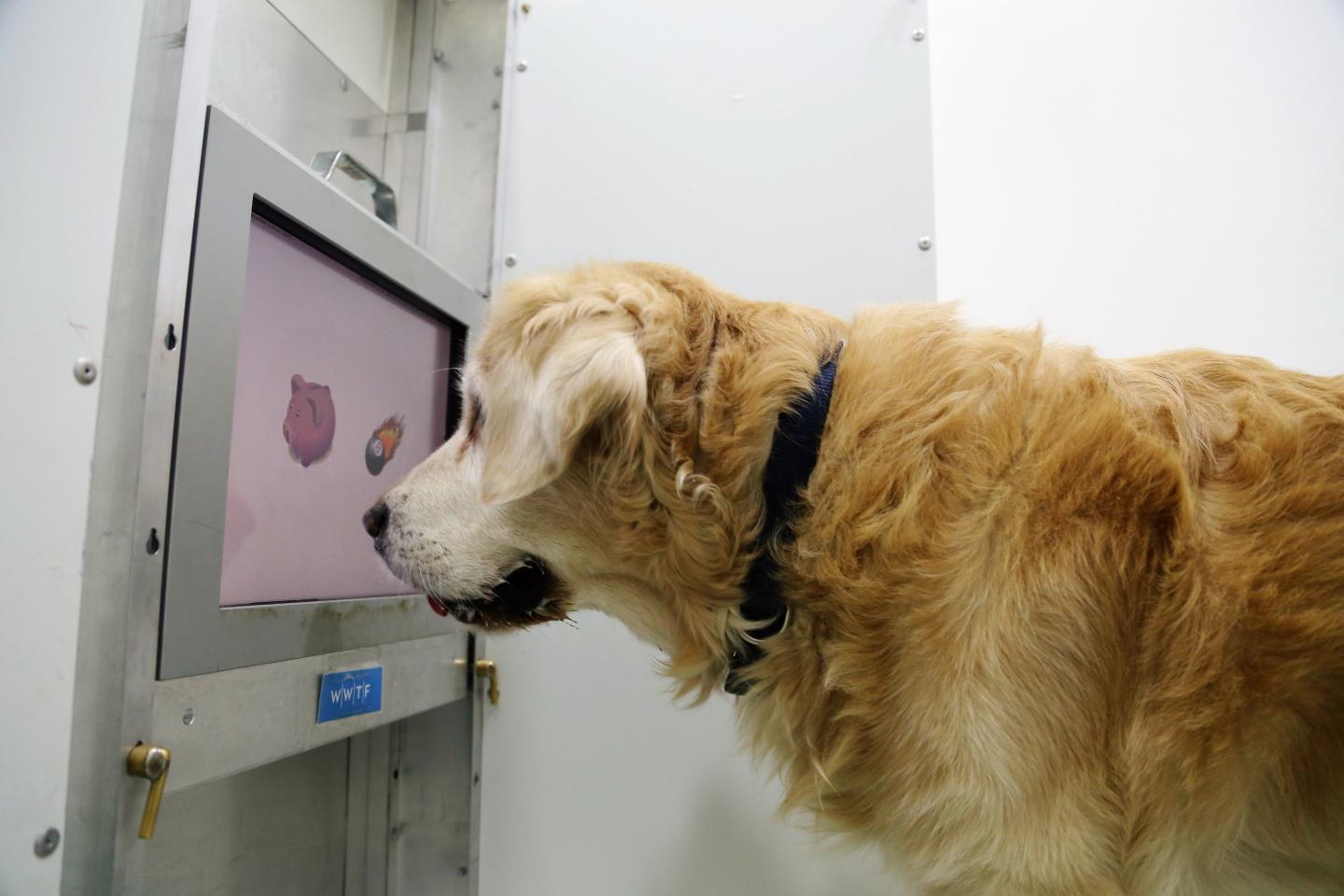 Playing computer games might be the perfect 'brain training' for old dogs. Source: Messerli Research Institute/Vetmeduni Vienna
A new study, led by researchers from Messerli Research Institute at Vetmenduni Vienna, found that computer interaction could be helpful in keeping old dogs' brains sharp. During the study, the researchers found that senior dogs had a positive response to cognitive training through games on touchscreen computers.
Lifelong learning is known to be positive for adults. Many adults play Sudoku or do crosswords to keep their brains sharp. Constant brain training with mental problem solving was proven to enhance emotions and slow down mental decline in older dogs.
Researchers from Messerli developed computer games that have tasks and a reward system for older dogs to keep their brains sharp.
"Just like with people, dopamine production in dogs also falls in old age, leading to a decline in memory and motivational drive. But this natural mental deterioration can be countered with the specific training of cognitive skills," said Lisa Wallis, an author of the study.
While it does take some time and preparation to get dogs used to the touch screen, once the dogs are used to the touchscreen, the researchers say that they become little gamers themselves.
"Touchscreen interaction is usually analyzed in young dogs. But we could show that old dogs also respond positively to this cognitive training method," says senior author Ludwig Huber. "Above all, the prospect of a reward is an important factor to motivate the animals to do something new or challenging. The positive feeling created by solving a mental challenge is comparable to the feeling that older people have when they learn something new, doing something they enjoy."
"Regular brain training shakes not only us but also dogs out of their apathy in old age, increasing motivation and engagement and thus maximizing learning opportunities."
This technology for older pups has only been tested in the lab so far, but researchers hope to release the game for commercial use soon.
The paper on this study was published in ACM Digital Library.