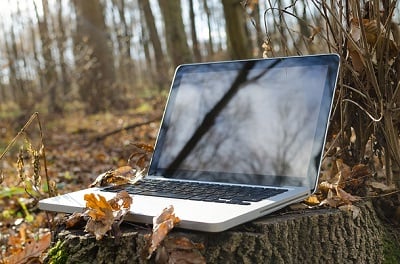 Outdoor electronic enclosures are prevalent in telecommunications, industrial and military applications. They protect electrical and electronic equipment from a wide variety of environmental hazards including sun, moisture, dust and debris.
While NEMA 4X enclosures provide a superior level of protection from corrosion and extreme environments, thermal management has become the most critical factor. Device miniaturization, increased power requirements and complex circuitry have beckoned the need for advanced thermal design considerations as engineers need to account for climatic variables, solar absorption as well as power dissipation from within the enclosure.
Determining the Ambient (Outdoor) Temperature Range
Estimation of the operating temperature is a two-step process. Design engineers need to account for the average heat generated within the enclosure and couple that with the expected enclosure wall surface temperature. This sets up the expected thermal load that needs to be dissipated.
The expected thermal load is then mitigated by a thermal heat transfer mechanism. There is a wide range of solutions that can be used to dissipate heat including the use of double-walled enclosures, materials that exhibit lower thermal conductivity, passive heat sinks as well as a long list of active heat transfer devices.
The resultant operating temperature range is a fundamental design criterion. Parts lists are then composed of hardened build of materials (BOM), as is required to address operating limits. Each component within the device is selected based on the design criteria including displays, connectors and printed circuit board components such as EMI line filters and surge protectors. A prototype comprised of the hardened BOM is then tested in a climatic chamber with induced operational stresses to verify the suitability of the device.
Computational Fluid Dynamics Model
Computational fluid dynamics (CFD) is a branch of fluid mechanics that uses numerical analysis and data structures along with boundary conditions to simulate and analyze fluid flow and heat transfer. CFD software like SolidWorks Flow Simulation provides valuable insight into product behavior using a virtual model.
The CFD model subjects your design to real-world conditions. Design engineers are able to make subtle adjustments to the enclosure design and heat dissipation strategies that can drastically affect component operating temperatures.
These simulations enable design engineers to visualize weak points of the design. They can induce operational stresses and use advanced features like multi-parameter optimization to achieve thermal requirements. Adjustments like switching from a single-walled to a double-walled enclosure, use of materials that exhibit low emissivity and inclusion of partitions and exhaustion of available heat transfer devices not only lower the BOM costs, but also work to reduce the time-to-market and cost of rework as fewer functioning prototypes are needed before product launch.
SolidWorks Flow Simulation even includes an electronic cooling module to help optimize the cooling strategy for electronic components. The add-on includes an extensive material library, joule heating calculations, accurate simulation of electronic packages, as well as an enriched engineering database inclusive of a wide range of fans, thermoelectric coolers, thermal interface materials and typical IC packages. It is designed exclusively for electronic cooling, fluid flow analysis and electronics thermal management.
Conclusion
Designing an enclosure that can withstand climatic variables is just one step in ensuring electronic devices are operable in outdoor environments. Careful consideration needs to be given to heat dissipation, solar irradiance and the resulting elevated temperatures that can exist within the enclosure. Successful thermal designs for outdoor electronic products hinge on a thorough understanding of CFD. Use of CFD models helps design engineers evaluate their model and fine-tune factors that influence thermal management within the enclosure of the device.
Resources:
The Great Outdoors: Designing products for outdoor temperatures