LG Electronics and digital mapping provider HERE Technologies are gearing up to offer a next-generation telematics solution for autonomous vehicles. The offering combines LG's advanced telematics technology with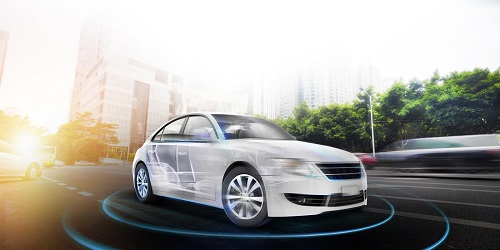 Source: LG Electronicsmap data and location services powered by the HERE Open Location Platform. The companies hope the result will provide a robust and secure data communications hub for highly automated and fully autonomous cars.
Telematics combines telecommunications and informatics to offer vehicle safety and entertainment services, including navigation, location confirmation and emergency dispatch. That's provided through communication technologies, such as GPS and DMB (Digital Multimedia Broadcasting) networks to Bluetooth, Wi-Fi and mobile communication. Currently, LG engineers are developing 5G products, which will be four to five times faster than LTE with 90 percent reduction in latency, which is ideal for next-generation autonomous vehicle operation. When fully developed, telematics will play a key role as the communication hub for autonomous vehicles.
HERE's map data and location services assists more than 100 million cars today. The company is also working with automakers on the development of HD Live Map, its highly-accurate cloud-based map service, which supports connected ADAS (Advanced Driver Assistance Systems) and automated driving solutions. HD Live Map, which LG intends to deploy in the joint solution it offers automakers, identifies all roads and surrounding features such as lane markings, stop signs, crosswalks, speed signs and traffic lights.