A fan is simply an electric motor with vanes of varying kinds and arrangements attached to it to move air. They are powered by either alternating current (AC) or direct current (DC), which ultimately describes the electric motor that converts electrical power to rotational power.
[Learn more about industrial fans at the Engineering360 Industrial Fans and Blowers Information Guide.]
AC power, as the name implies, alternates between positive and negative. In the U.S., this reversal happens 60 times per second; in many other countries it is 50 times per second. DC power, on the other hand, does not alternate. Instead, it has a positive voltage side and a negative voltage side and is the type of power that comes from a battery. It is possible to convert AC power to DC power as is done with many of the electronics we use.
If you search the internet for the differences between AC and DC fans you may find statements that DC fans are more efficient. Conversely, searching for information for AC versus DC motors may result in information saying AC motors are more efficient. So which is correct?
The problem with these seemingly conflicting findings is that many different kinds of motors and fans exist. Statements of superiority often refer to subsets of devices offered by a specific manufacturer for a specific application. While on the surface this topic may seem black and white, to really understand the differences we need to dig in.
Surprisingly there is also some confusion as to what an AC motor or a DC motor is, and while this should be simple, modern electronics has blurred the lines.
Most commonly, an AC fan is run by an induction motor — also known as an asynchronous motor. This motor runs at a constant speed determined by the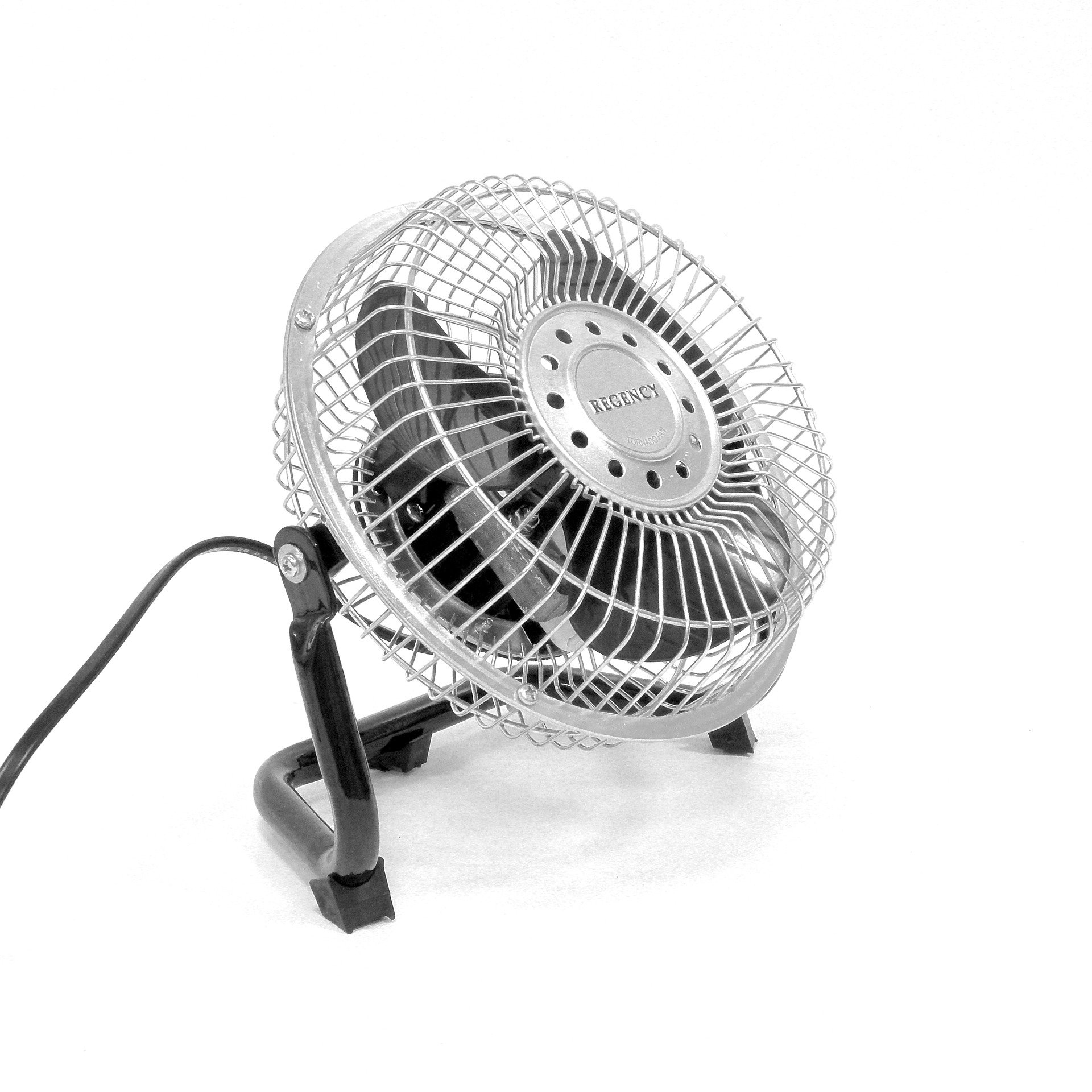 frequency of the supplied power. Within induction motors there are, in fact, many different kinds, such as shaded pole, split phase and capacitor start to name a few. The other kind of AC motor is a synchronous motor, which also has a few different kinds, such as polyphase and hysteresis which address different operating principles. Synchronous motors are less common for fans and more expensive but also tend to be more efficient than induction motors. On the downside synchronous motors have other complexities such as requiring DC as well as AC power to operate. Other types of AC motors also exist making the question more complicated. One downfall of AC fans is the electromagnetic noise they can generate which can make them unsuitable for use in electronics cooling, although it doesn't rule them out for that use entirely.
AC power is not as simple as it may seem, since there are two kinds of AC power in use: single-phase and three-phase. Three-phase is the less common of the two.
DC fans and motors also come in various flavors. While the power supplied is the same, it can vary in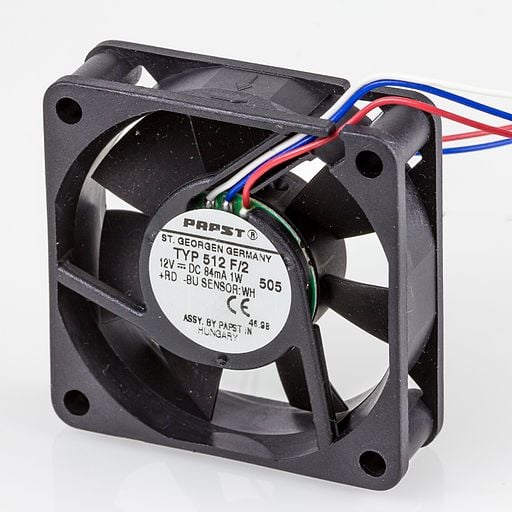 Source: Raimond Spekking / CC BY- SA 4.0voltage and current. The main difference in DC motors is how they are commutated. Commutation is the process by which the DC power is switched on and off to produce the rotational motion.
There are two basic kinds of commutation: brushed and brushless. Brushed DC fans have physical contacts that rub against the spinning shaft and provide electrical contact that switches as the motor spins. Brushed motors are usually lower in cost but also lower in efficiency and longevity than brushless. Brushed motors are used in low cost fans and also in many other electronics. They are not often used in devices that need higher reliability such as a computer fan. Brushed DC motors do make electrical noise due to the contacts causing small sparks as they switch, which is another problem for use in electronics.
By contrast, brushless DC motors do not have physical contacts, and the switching is done via another method. For many electronics cooling fans that use a brushless motor the commutation is done via a Hall effect sensor that is triggered by a magnet on the motor. This provides more reliable, efficient and quieter operation both in acoustic and electrical noise. Another type of brushless DC motor often used for higher power motors and fans, such as those in quadcopters and cordless vacuum cleaners, uses a special circuit for driving the motor. This circuit takes in DC and provides output on three wires where the speed can be easily controlled. The output of these circuits are pulses that are out of phase with each other. This pulse method is very similar to three-phase AC motors. This type of DC motor is efficient and also allows for fine speed control.
In short, to know which fan is better for your application really depends on how efficient, reliable and expensive the device is. If you want simple but reliable you may choose an AC shaded pole fan. If your device has electronics in it you likely want to use a DC-powered brushless fan. Ceiling fans are another type of device that offers both AC and DC fans, although the power they use is ultimately AC.
While not a comprehensive list of fans and motors, considering all these options will help you understand the fan needed for your application.