Electric motors powered by alternating current (AC) are known as AC motors. Typically used to provide power to systems such as small servomechanisms and large industrial machinery, AC motors convert electrical energy into mechanical energy by creating rotating magnetic fields.
The two main components of most AC motors are the stator, the stationary part of the rotary system, and the rotor, the rotating part.
The stator is a metal ring that holds coils of insulating wire. The AC current running through the wires generates a magnetic field. The rotor is a rod or shaft with a core of evenly spaced conductor bars. The rotor core interacts with the generated magnetic field, which causes it to turn and produce torque. The components are most often enclosed in a casing and a mount holds and stabilizes the motor frame.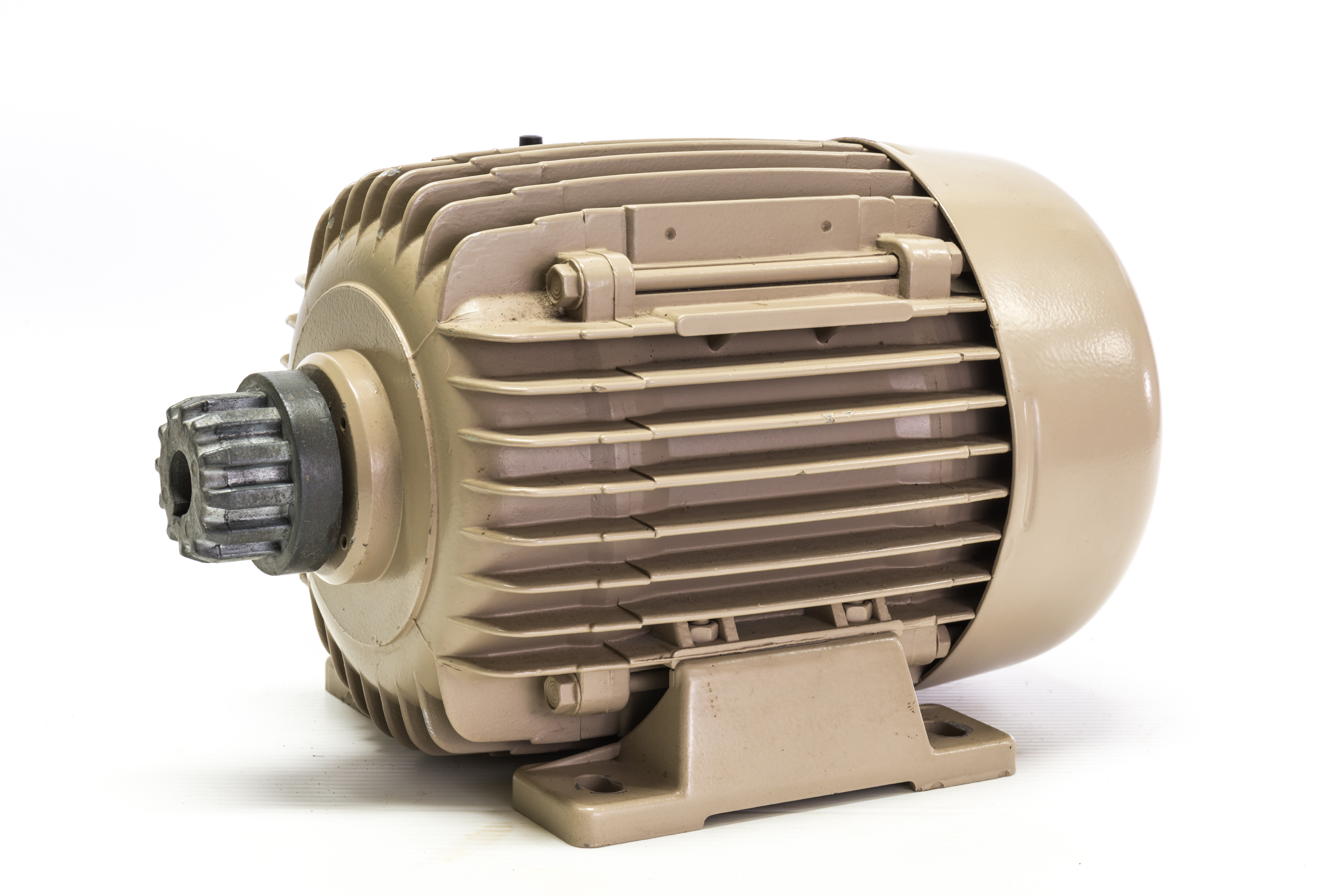 AC motors are either induction or synchronous. Induction motors are so called because the voltage is induced in the rotor through electromagnetic induction. This eliminates the need for brushed or slip ring communication. Due to their simplicity, durability and relatively low maintenance costs, AC induction motors are widely used, accounting for over 90% of all motors. They can be adapted to many environments and can provide both significant power and variable speed control. Because the rotor usually turns at a slower rate than the frequency supplied to it, however, there is often "slip" or loss of exact speed tracking during operation.
Synchronous motors are designed to operate at a specific, constant speed in step with the magnetic field and therefore are used in applications where maintaining the speed of the motor is necessary. Because torque is only developed when synchronous speed is achieved, this type of motor requires a starter, such as a DC motor on a common shaft. Slip rings and brushes are needed to supply current to the rotor.
AC motors are commonly used in appliances, air conditioners and fans, computers, compressor drives and systems, hydraulic and irrigation pumps, conveyor systems and transportation systems.
Several considerations are important when choosing an AC motor:
Power requirements - frequency, voltage, current and phase (single-phase distribution and three-phase power)
Performance specifications - speed, torque, horsepower and efficiency
Sizing and construction - gearing (bevel, harmonic, planetary, spur and worm), features (integral driver electronics, integral brakes and integral clutches), size (diameter or width, housing length and frame sizes conforming to National Electronic Manufacturers Association (NEMA) standards)
Environmental parameters - operating temperature(s), insulation rating, shock rating, vibration rating, enclosure rating, dust-proof, drip-proof, explosion-proof, totally enclosed and waterproof.
Learn more about AC motors and how to select the best type in Engineering360's Products and Services section.