3D printing has definitely got the cool factor — it can create prosthetic devices, bones and clothes inexpensively, for example. However, the technology is very, very slow. For instance, common printers may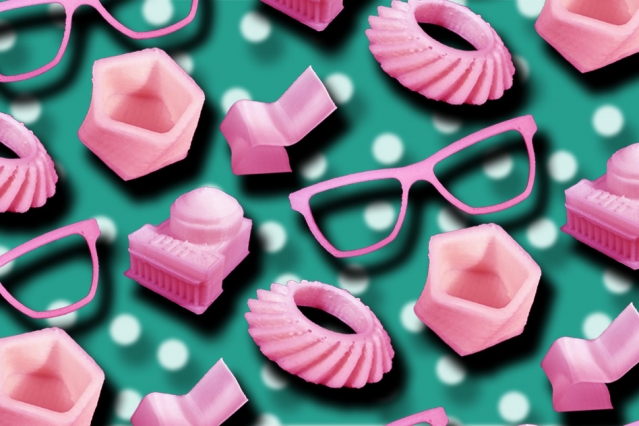 Collection of objects and test samples printed on the new 3-D printer. Source: MITfabricate a few Lego-sized bricks in one hour. A speedy 3D printer would surely find a niche in the market.
So, to make 3D printing more of a realistic solution, a team of engineers from the Massachusetts Institute of Technology (MIT) developed a 3D printer capable of creating builds up to 10 times faster than their consumer counterparts. Objects — like those Lego bricks — that currently take roughly an hour to print on conventional systems can now be finished in a matter of minutes, according to the team.
Although the system is built around a familiar technology, FDM, which is used in most desktop 3D printers, MIT made some key adjustments to the print head in order to gain speed. The printhead is compact, and incorporates two new, speed-enhancing components: a screw mechanism that replaces a traditional "pinch-wheel" mechanism, which feeds polymer material through a nozzle at more quickly; and a laser, built into the printhead, that rapidly heats and melts the material, so it can flow faster through the nozzle.
The speed of this extrusion printer makes it more practical for everyday applications.
"If I can get a prototype part, maybe a bracket or a gear, in five to 10 minutes rather than an hour, or a bigger part over my lunch break rather than the next day, I can engineer, build, and test faster," says Anastasios John Hart, associate professor of mechanical engineering at MIT, who is also director of MIT's Laboratory for Manufacturing and Productivity and the Mechanosynthesis Group. "If I'm a repair technician and I could have a fast 3D printer in my vehicle, I could 3D-print a repair part on-demand after I figure out what's broken. I don't have to go to a warehouse and take it out of inventory."
The research was supported by Lockheed Martin Corporation.