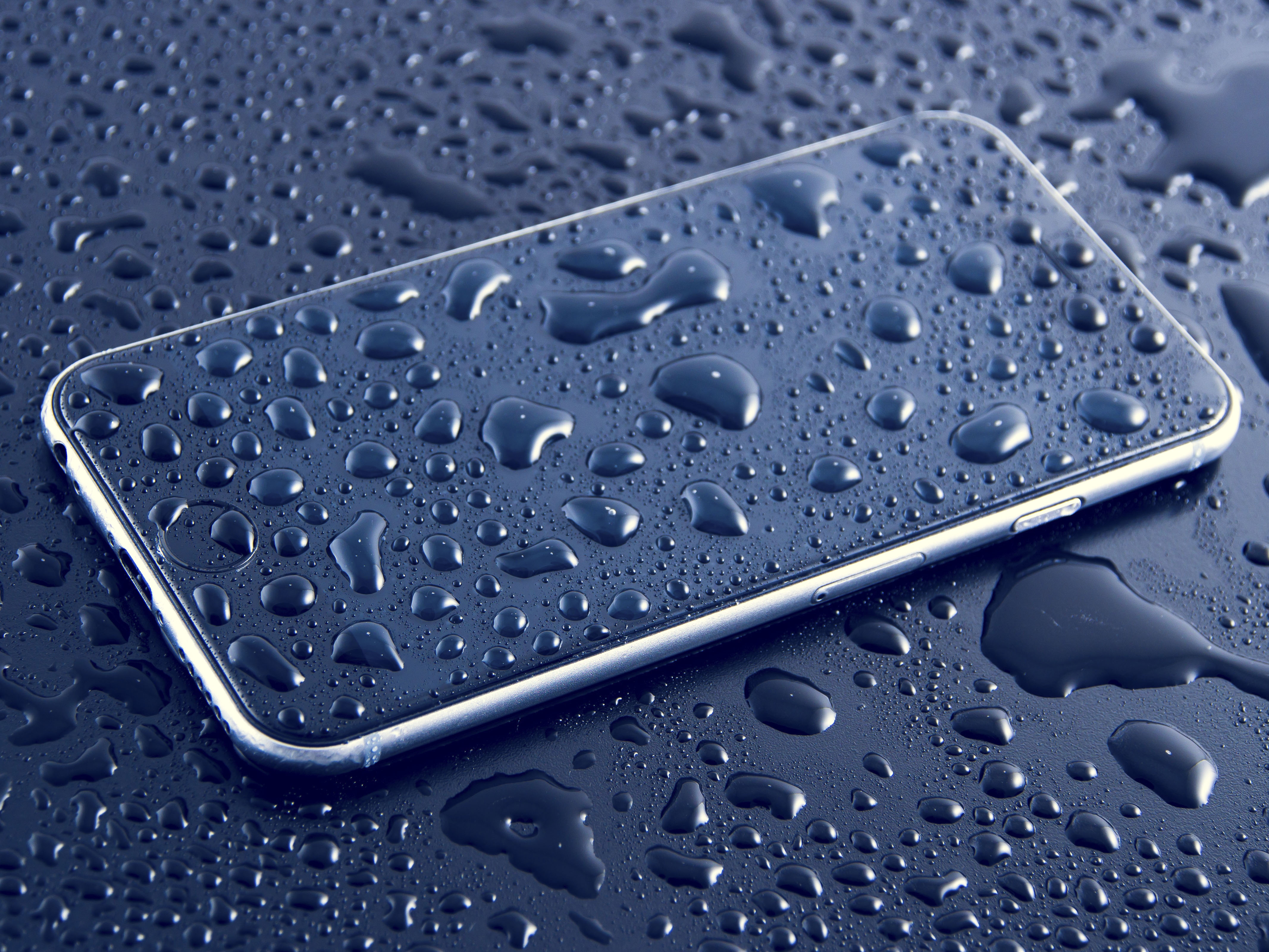 Image credit: Stocksnap / CC0What To Do With Wet Electronics
Have you gotten your phone wet? Years ago, shortly after getting a new phone (flip phone), I promptly dropped it in the toilet. A lot of us have experienced something like this and, perhaps, with some of the newer waterproof phones, it will become a thing of the past. But, for now, it is still an issue. When I got my phone wet, the first thing I did after deciding I was going to fish it out (I seriously considered trying to flush it down the toilet) was to take the battery out and then wash my phone in more water.
Not All Water Is Created Equal
I have worked with electronics for many years, and I know that the issue with water is not so much about the water itself but about the corrosion it causes. It was lucky for me that we had a bottle of distilled water in the laundry room. After pouring some of it into a small plastic container, I swished my phone around in it. The reason for this is simple: Not all water is created equal, and the more minerals and salt in the water, the worse it is for causing corrosion. Keeping that in mind, if you ever drop your electronics in the ocean, your best bet is to wash it in clean water as fast as you can. Distilled water has had the minerals removed, and, as far as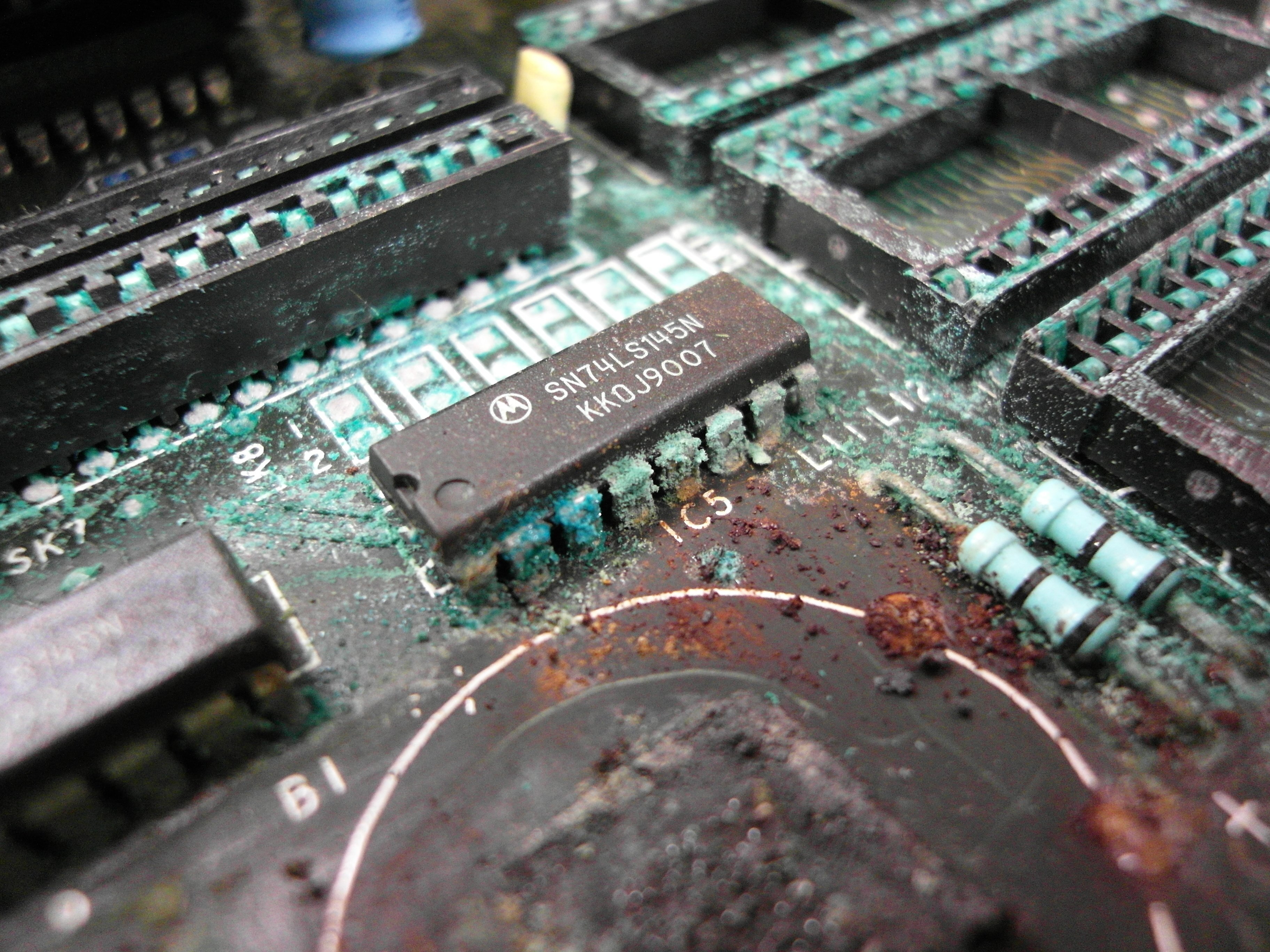 Image credit: Binarysequence / CC BY-SA 3.0 getting your phone wet, would be the best choice. The goal of washing your phone in yet more water is to wash away the mineral-laden water with something less corrosive. Unfortunately, just taking out the battery and washing your phone in distilled water won't keep corrosion from happening.
More Problems
The circuit boards that many electronics are built on contain all sorts of minerals and chemicals and those will slowly dissolve into the water making even distilled water corrosive. The goal after washing is to dry out the electronics as quickly as possible to keep damage from occurring.
Why You Should Remove the Battery
If you are unable to remove the battery, you have less of a chance of getting your device working again. Two things happen when a device is powered on with water in it. One is that the battery gets wet, which can lead to battery failure. The other is that the voltage creates an electrolytic reaction that further adds to the corrosion issue. Depending on the mineral content, it is also possible to burn out components from the voltage that flows through the water. The very first thing to do is take out the battery, and, if that isn't possible, make sure the device is off.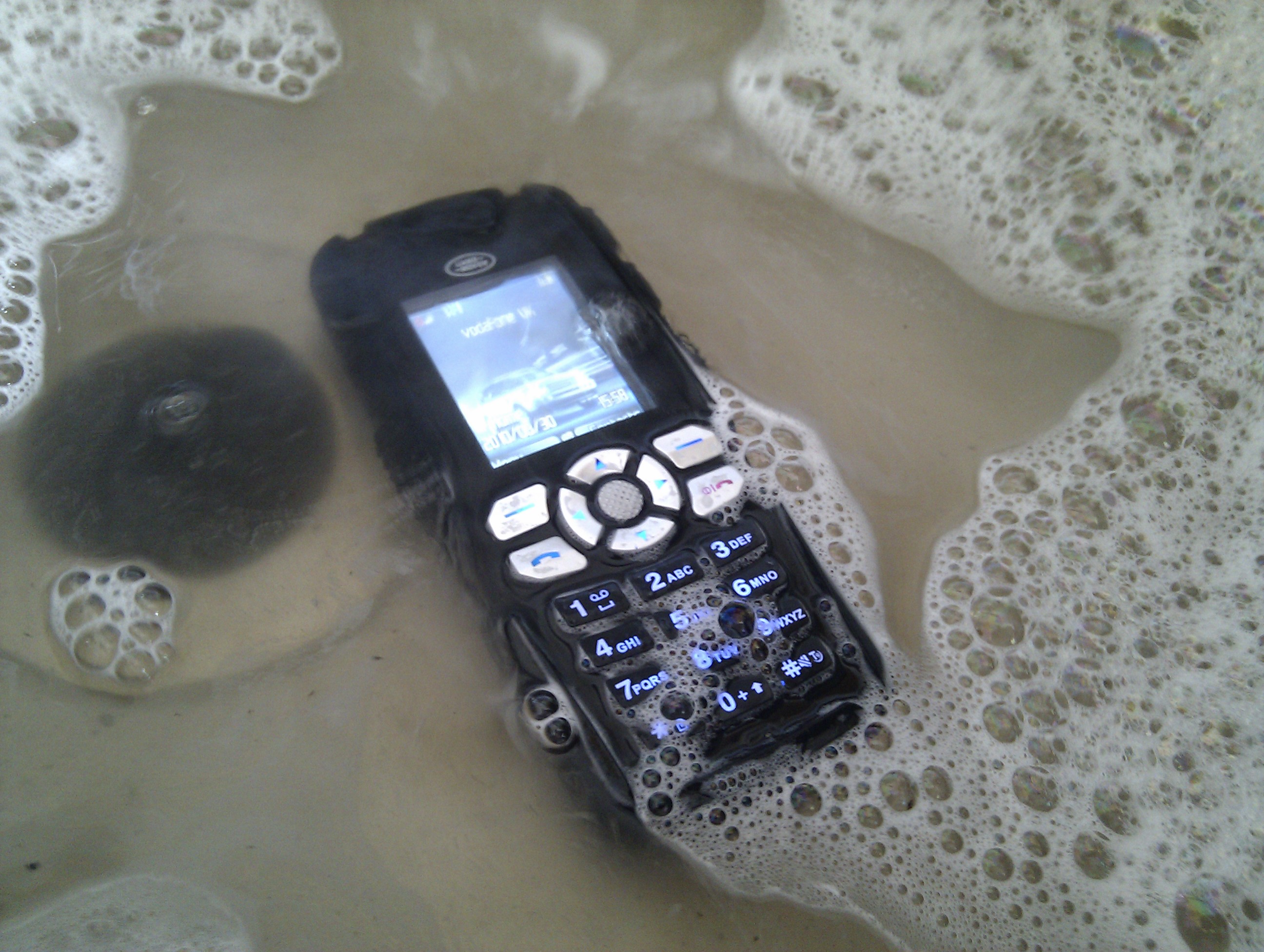 Image credit: David Carrington / CC BY-SA 2.0 How to Dry a Phone the Hard Way
For someone like me who has taken apart lots of electronics, the answer was simple: Take apart my brand-new, soggy yet now clean phone. I disassembled the phone down to the circuit board and screen and then further washed some of the parts in distilled water just to make sure. After that, I patted everything dry with paper towels and tried to get every drop of water I could find and then left it out overnight to dry. In the morning, I re-assembled my phone and, luckily for me, it worked just fine and did for years after that until it was retired.
How to Dry Your Electronics the Easier (but Slower) Way
For those that are less mechanically and electronically inclined, it is going to take longer to dry your phone. You want to do it right because you may only get one shot at getting it to work. The goal is to dry the device as quickly and as completely as possible to prevent any corrosion from occurring. The age-old advice has always been to place a phone into uncooked rice. Although this will help dry out a phone, it may not be the quickest way. Uncooked rice does absorb moisture--but not that fast--and drying speed really depends upon how dry your rice was to begin with. If you are in a very dry environment, the rice you have sitting in the cabinet may be a decent desiccant. If you happen to live in an arid climate in general, you have a better chance of saving your device. If you happen to live in a humid climate, then your rice may not work so well.
Rice May Not Be the Best Thing
Rice, in reality, is not the best thing you can use. Not that it is a bad thing, but it simply isn't the best thing.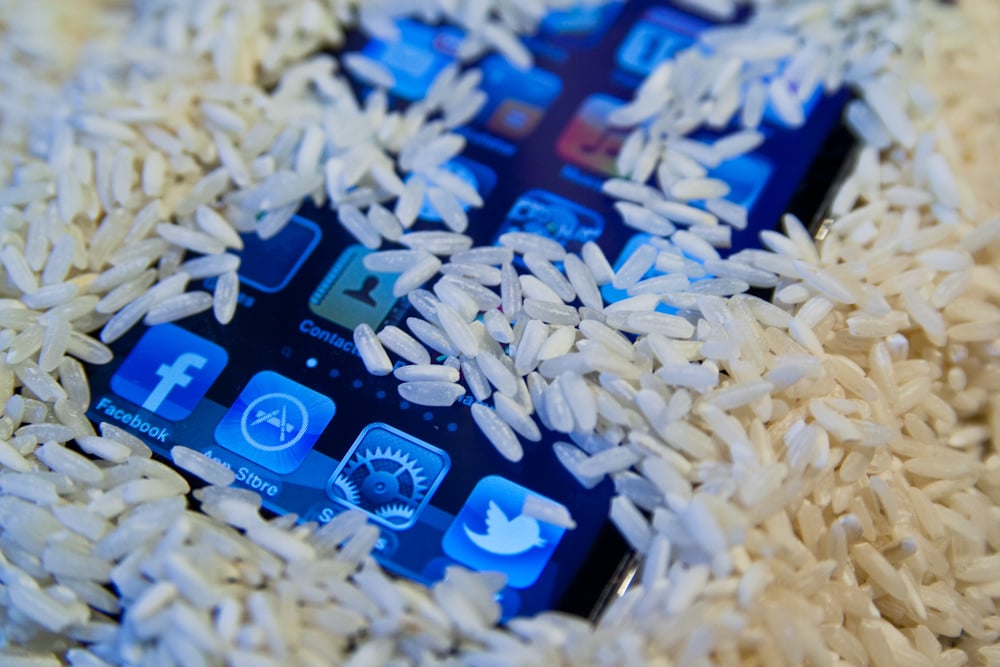 Image credit: Steven Depolo / CC BY 2.0Ideally, you want to actively remove moisture from your device, and rice and most other desiccants are passive. The concept of using a desiccant is that they absorb moisture from the air around them. If you put your device in a bag with stuff that absorbs moisture, then that bag is very dry and your device will dry out. The problem with this method is that the air in the container of desiccant or rice isn't moving around. Most phones and other electronics are built in closed cases so they tend to have poor air flow. What you really need is dry air flowing around and through the device so it will dry out quicker.
Some Other Options to Consider
A vacuum chamber is another method used to dry out things such as in the case with making freeze-dried food. In a vacuum, water boils away into vapor at room temperature and can be pulled away by the vacuum. While this method may work to dry out electronics, it would require some very expensive equipment and may not be any faster than air drying.
Other desiccants are available that are better than rice including the common silica gel packets that come packaged with electronic devices, foods, and other products. The better the desiccant, the dryer the air and the faster the drying time.
You could try to use canned air to blow the water out, but you may end up forcing it into places that are harder to dry. Likewise, you could try and use a shop vac to suck out as much water as possible before drying. This is a better idea than canned air and may help speed up the drying time. However, one thing to be careful about with both of these methods is creating static charge in the dry environment from the air flow. But, luckily, most of today's electronics have some built-in protection against this.
Some Options That May Work but Are Best Avoided
In a clothes dryer, air and heat are used. Heat works because hot air can absorb more moisture. Heat is not good for electronics so this is not the best way to dry electronics. However, if you are able to use very mild heat and moving air, it may work but it might also be more dangerous. A hair dryer, for example, is probably too hot.
Rubbing alcohol is something I considered using on my phone. The idea being that alcohol readily mixes with and displaces water but evaporates much more quickly than water alone. The problem with using rubbing alcohol, or really any other solvents, is that it may dissolve things such as glues and coatings in the device. These dissolved coatings may cause things to come apart and will also re-deposit on things they weren't meant to be on such as button contacts causing further issues. Because of this, I would avoid using alcohol.
Your Best Bet
If you live in an arid climate, then simply putting your device in front of a good air flow like a fan is probably your best bet. If you live in a humid environment, then things are more complicated. A fan blowing on your device is still a good idea; ideally the air should be dry, and you want it to flow through the device if possible. Putting your device in front of the air flow from a dehumidifier is probably a good way to go. An air conditioner would work also, but cold air doesn't absorb as much moisture so it may not dry as fast. No matter what you do, don't wait! Clean and dry your device as quickly as you can.
Good Luck
Once you are sure your electronics are good and dry, then you can cross your fingers and power them on again. You should expect to let your device dry for a few days. After that, it is all about whether you were lucky enough to get it clean and dry in time.