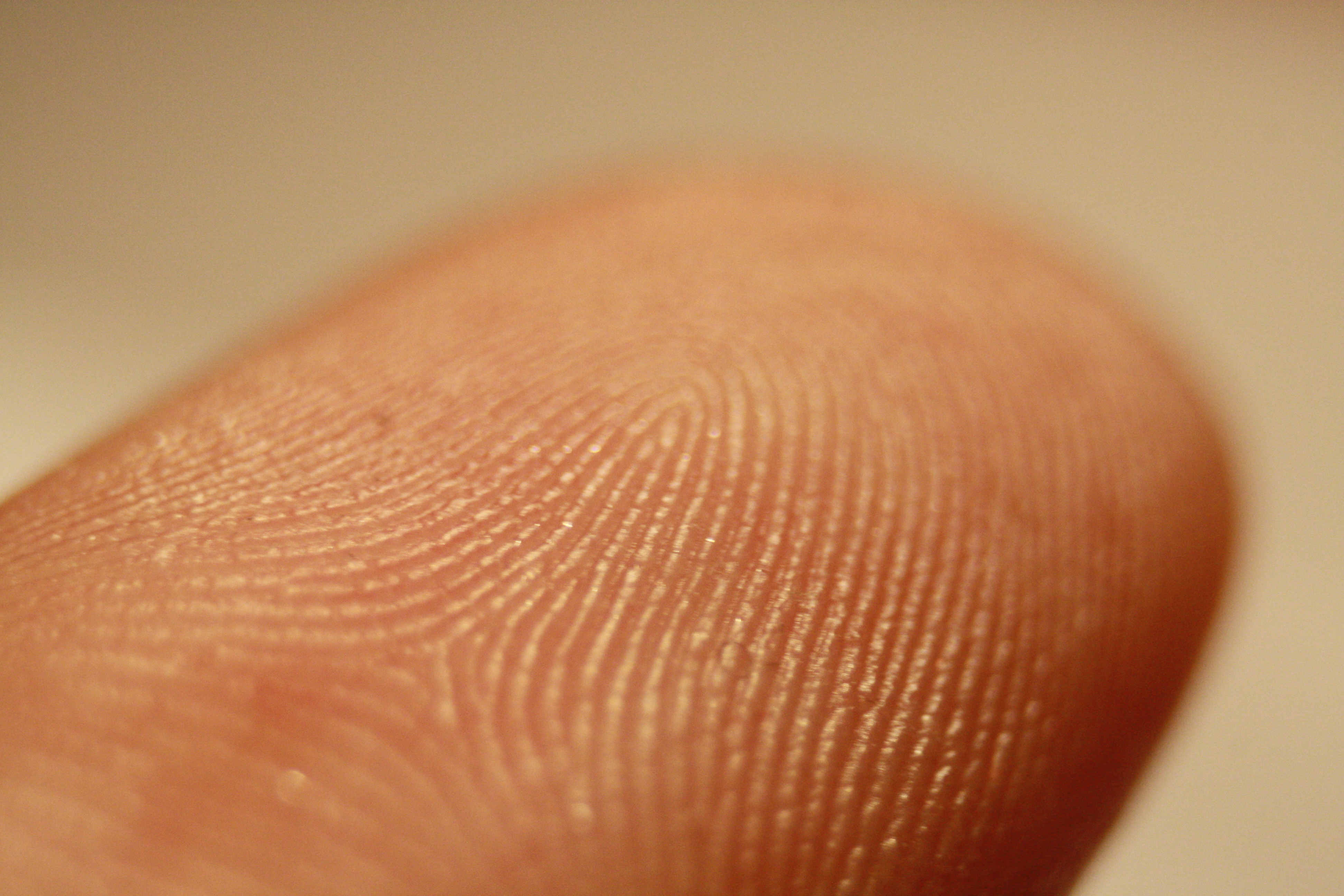 Image credit: Frettie / CC BY 3.0As new and better technologies to uniquely identify individuals emerge and the topic of people safely entering the country makes headlines, it is worthwhile to investigate one of the primary steps involved in applying for citizenship, a green card, naturalization, asylum or other immigration benefits.
Applicants for citizenship and green cards and persons seeking asylum or becoming naturalized are required to attend a biometrics appointment where fingerprints are collected, signatures are obtained and photos of the applicant are taken and used to verify identity for immigration benefits, and to determine if an applicant is wanted in connection with any crimes.
What Are Biometrics?
Unique identifying anatomical or physiological data, called biometrics, can involve fingerprints, photos, signatures, facial recognition, iris scans, palm prints, palm vein patterns, DNA, retina recognition and even odor information. Technology is even in development to match a person's unique heart and brain patterns. Although this is still in its infancy, it could eventually become a valuable biometric measurement.
Which Biometrics Are Used?
The most common type of biometric, fingerprints are one of the three (sometimes four) biometrics taken at the U.S. Citizenship and Immigration Services (USCIS) biometrics appointment along with a digital photo and digital signature.
Biometrics are also taken when an applicant's background information is suspicious, a birth certificate is missing, there are discrepancies in a person's origin story or the applicant is from a developing nation where records are unavailable. In this situation, DNA is typically taken from the applicant.
What Is Done With the Information Once It Is Collected?
The collected biometrics information is used for a variety of measures. That information is stored in a database and sent to the FBI to check against police records. If a match is found, the USCIS will be notified. Fingerprints matched in connection to a crime is usually grounds for deportation.
Fingerprints are also run against the fingerprints taken at U.S. ports of entry to prevent and/or detect stolen and counterfeit visas and to protect against their use by terrorists.
The Appointment
Taking up to a half an hour, the appointment is required for any application to be approved. An applicant's refusal to provide any of these biometrics is considered grounds for the denial of the application.
The results of the biometrics appointment expire after 15 months. If an application is still under review when that 15 months ends, the applicant will be required to make another biometrics appointment to keep information up to date and in compliance with immigration rules.
The Technology
The primary biometrics information—fingerprints, photo and digital signature—are captured using a live scan machine.
Fingerprints: Because fingerprints are unique from individual to individual and because they are difficult (but not impossible) to falsify, they are one of the most reliable biometrics.
During the biometrics appointment, fingerprints are digitally captured by placing a person's ten digits on a scanner. The scanner takes an image of the ridges and valleys making up the surface of the finger and eventually sends that information to the FBI. Using the scanner is a cleaner method compared to the traditional ink pad method of fingerprinting. Additionally, the chance for human and mechanical error is reduced in scanning fingerprints versus the traditional fingerprinting methods, which could result in mislabeling, over-rolling fingers on the ink pad or using an excessive amount of ink, leading to smudging.
Photo: An image of the applicant is also necessary in order to complete the standard immigration applications. The applicant's image is photographed (using a digital camera) and digitally stored.
Digital signature: To impart the significance of the digital signature, it is important to first understand that if your signature is not captured at the biometrics appointment, your biometrics cannot be collected.
The process is simply, on the surface, a matter of signing one's name on the signature capture pad. However, below the surface, there is a lot more at work. A digital signature is similar to a handwritten signature, but with more security.
Like fingerprints, signatures are unique from user to user. That unique signature is forever associated with a document in a recorded transaction, ensuring the origin, identity and authenticity of a signature. Also like fingerprinting, a digital signature is meant to deter impersonation and tampering.
How Does It Work?
Using a product key infrastructure (PKI) protocol, a provider is required to use a mathematical algorithm to create two long numbers (called keys). One of the keys is public, the other one is private. When a document is signed, a signature is created using the signer's key (as secured by the signer). The algorithm encrypts the data to match the signed document, thereby creating the digital signature.
Additionally, the signature is time-stamped at the time the document is signed. Any changes after the document has been signed will invalidate the digital signature.
The Future
As new technologies emerge concerning biometrics, the Department of Homeland Security is attempting to expand how and when biometrics are taken, including both when a person visits the country and subsequently leaves the country—making sure that visitors don't overstay their visas and ensuring that people aren't leaving the country using a stolen passport. The DHS hopes to install additional biometric scanners at border crossings beginning in 2018. Among the standard fingerprint scanners, other biometric scanners could include iris and face scanners.
Resources
AllLaw—What Happens at the USCIS Biometrics Appointment?
Business Insider—Law and Order—Homeland Security Wants to Collect Fingerprints and Eye-Scans from Foreign Visitors
Citizen Path—What Happens at a USCIS Biometrics Appointment
Department of Homeland Security—Biometrics
FBI.gov—Fingerprints and Other Biometrics
FNL—The Top 5 Most Frequently Asked Questions About Live Scan Fingerprinting