IBM and the U.S. Air Force Research Laboratory (AFRL) announced they are collaborating on a first-of-its-kind brain-inspired supercomputing system powered by a 64-chip array of the IBM TrueNorth Neurosynaptic System. IBM is building a scalable platform for AFRL that will have an end-to-end software ecosystem designed to enable deep neural network learning and information discovery. The pattern of recognition and sensory processing power will be the equivalent of 64 million neurons and 16 billion synapses. The processor component will consume the energy equivalent of a dim light bulb- 10 watts to power.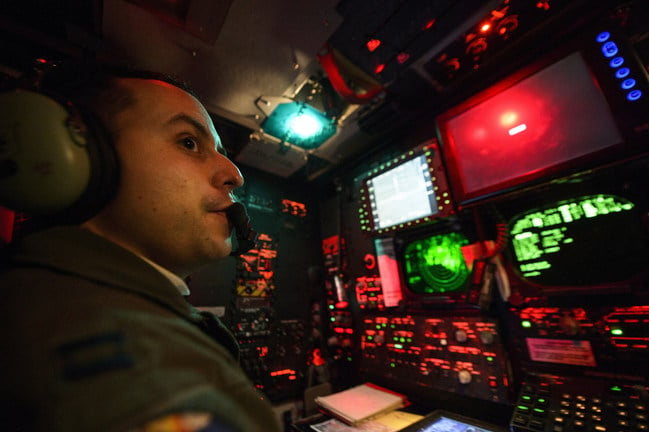 IBM and U.S. Air Force to Create New Brain-Inspired AI Supercomputer (Air Force)
Researchers at IBM believe the brain-inspired, neural network design on TrueNorth will be efficient for pattern recognition and integrated sensory processing than systems that are powered by conventional chips. AFRL is investigating applications of the system in embedded, mobile, autonomous settings where size, weight, and power (SWaP) are key limiting factors.
The IBM TrueNorth Neurosynaptic system can convert data, such as images, video, audio and text, from multiple distributed sensors into symbols in real time. AFRL plans to combine the right-brain perception capability of the system with the left-brain symbol processing capabilities of conventional computers systems. The large scale of the system will enable "data parallelism" where multiple data sources can be run together against the same neural network and "model parallelism" where independent neural networks form an ensemble that can be run parallel on the same data.
The system fits in a 4U-high (7") space in a standards server rack. Eight systems will enable the scale of 512 million neurons per rack. A single processor in the system consists of 5.4 billion transistors organized into 4,096 neural cores which creates an array of 1 million digital neurons that communicate with one another via 256 million electrical synapses. For CIFAR-100 dataset, TrueNorth achieves cutting edge accuracy. It runs at >1,500 frames/s and uses 200 mW, orders of magnitude lower speed and energy than the conventional computer running inference on the same neural network.
The IBM TrueNorth Neurosynaptic System of developed under the auspices of Defense Advanced Research Projects Agency's (DARPA) System of Neuromorphic Adaptive Plastic Scalable Electronics (SyNAPSE) program with Cornell University.
To learn more about this new project, visit the IBM site here.