Caruma Technologies, Inc. announced that it will integrate Accuscore's driver risk scoring engine into their intelligent connected-vehicle platform. Accuscore will license the technology to Caruma in order to further disseminate it in various vehicles. Combined with the Caruma Cam, it is the most accurate driver scoring system in telematics.
Caruma combined artificial intelligence and computer vision with high-definition video that was collected by the windshield camera Caruma Cam. The Caruma Cam monitors the driver for drowsy or distracted driving, the road for near misses, tailgating, lane departure and other safety factors. The Cam is connected to a continuous learning cloud and an artificial intelligence (AI)-powered Open Vehicle Network. This network provides evidentiary data for Accuscore's driver scoring system, and results in an accurate identification of driving risk required for more accurate underwriting and effectiveness of fleet loss prevention initiatives.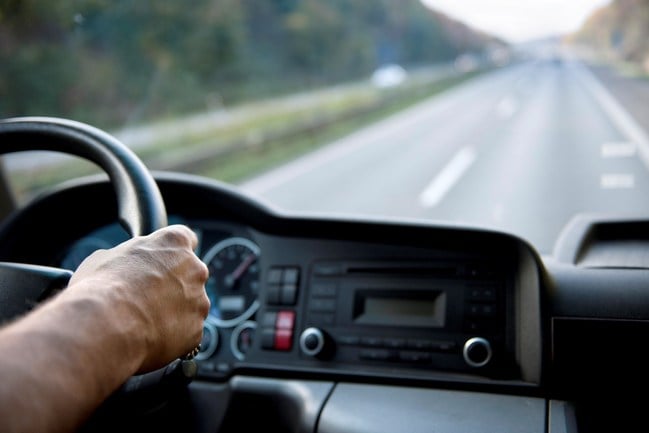 Caruma will make driving safer by integrating Accuscore's driver scoring system. (Source: Caruma)
Accuscore offers a new scoring approach, as the driver's performance behind the wheel is measured and scored. Most of the telematics scoring systems currently on the market rely on 'g-force triggering.' Accuscore's scoring engine is different. This engine focuses on the per-second measurement of a vehicle's energy displacement and the user doesn't have to wait for a "driving event" to start the driver assessment or scoring session. The system evaluates every second that a driver is behind the wheel, creating a multi-dimensional profile that accurately ranks a driver's aggressiveness, distraction, general driving tendencies and specific risky driving events. This provides a very accurate measurement of a driver's driving habits and risk factors.
Accuscore uses key algorithmic compensations and risk factors that take per-second vehicle energy displacement data. This ensures a score that accurately represents a driver's actual performance and scores behind the wheel. This system helps to reduce overall costs for drivers that perform the best.
To learn more about Accuscore and this new partnership, visit the site here.