LAPIS Semiconductor, a ROHM Group Company, announces development of a lithium-ion battery monitoring LSI that supports 13 cells in series ideal for battery packs in the rapidly growing light electric vehicle (LEV)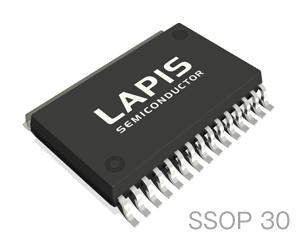 market that includes electric bicycles, self-balancing scooters, and mobility carts.
The ML5245 is a standalone type that does not require a microcontroller. This eliminates the need to develop specialized MCU programs requiring considerable expertise and man-hours, and simplifies battery pack development. Peripheral functions provided include temperature detection, prevention of overheating of the charge/discharge FETs (NMOS-FET), the discharge FET power shut-off, and monitoring of cell voltage.
The low current consumption of 0.1μA during power-down minimizes power leakage, enabling long-term storage.