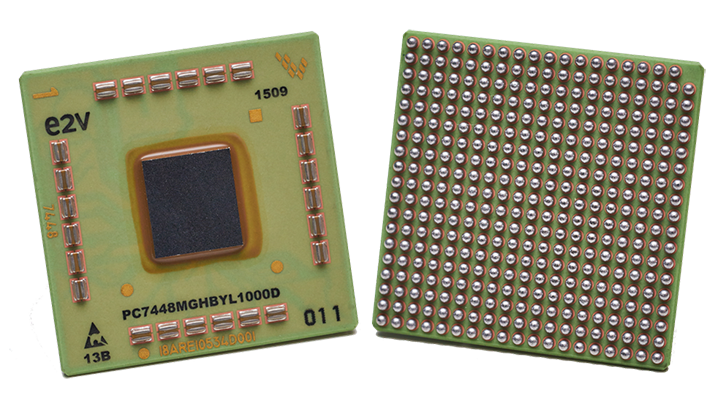 It normally takes up to seven years to design and manufacture a processor especially for use in space, but British company Teledyne e2v has cut that time by up to four years by re-engineering commercial microprocessors.

Teledyne e2v's re-engineered PC7448 1.3 GHz microprocessors will be used at the heart of the on-board computer (OBC) that serves Lightning Imager (LI) systems on the Meteosat, a next-generation meteorological satellite. The OBC, developed by aerospace manufacturer Thales Alenia Space, will also benefit from a ten-fold increase to OBC processing speed and power.

The Meteosat is designed to monitor storm life cycles and severe weather events. Its LI systems are capable of near real-time lightning detection, facilitating "nowcasting" and very short range forecasting. Monitoring of the global distribution of lightning, a major source of the atmospheric nitrogen oxides that play a key role in the ozone conversion process and acid rain generation, will help to assess the impact of climate change on thunderstorm activity around the world.

Four Meteosat MTG-I satellites are scheduled to launch at four-year intervals, beginning in late 2021, through a collaboration between the European Organization for the Exploitation of Meteorological Satellites (EUMETSAT) and the European Space Agency (ESA). The Teledyne e2v processors inside those satellites are designed to survive the rigors of a 15-year mission.