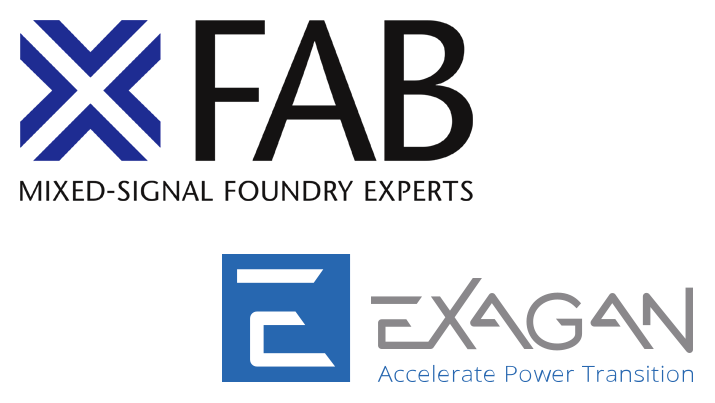 A joint development agreement launched in 2015 between X-FAB Silicon Foundries and Exagan, a start-up innovator of gallium-nitride (GaN) semiconductor technology, has demonstrated mass-production capability to manufacture high-voltage power devices on 200-mm GaN-on-silicon wafers.

By enabling greater power integration than silicon integrated circuits, GaN devices are designed to improve efficiency and reduce cost, which may accelerate their adoption in applications such as electrical vehicle charging stations, servers, automobiles and industrial systems. Previous industry work with GaN had been limited to 100-mm and 150-mm wafers, due to the challenges of layering GaN films on silicon substrates. Exagan's G-Stack technology, which deposits a stack of GaN and strain-management layers, has addressed this limitation and allowed the devices to be manufactured more cost-effectively on 200-mm substrates.

The companies report that they have resolved challenges related to material stress, defectivity and process integration while using standard fabrication equipment and process recipes. The new GaN-on-silicon devices have been built at X-FAB's standard CMOS production facility in Dresden, Germany, using substrates fabricated at Exagan's 200-mm epi-manufacturing facility in Grenbole, France.

Exagan will showcase its GaN technology and G-FET transistors at the PCIM Europe trade show, May 16-18 in Nuremberg, Germany.