Cobalt is on the top of Canadian financier, Wayne Tisdale's list of new business opportunities. He has a talent for sensing shortages and creating a business to take advantage of them.
Tisdale's latest company, Scientific Metals (STM. V; SCTFF) is taking advantage of the cobalt shortages. The company's goal is a pure play development. This could put the U.S. on the cobalt map, when the world low on its cobalt supply.
The boom of electric vehicles and Tesla's new cobalt battery gigafactory has caused a shortage in cobalt and it needs to be refilled.
Tisdale has three golden rules follow with this cobalt shortage.
1) Look for early signs of need and shortage in a commodity
Tisdale spotted the classic signs of a shortage early. Prices increasing, hedge funds hoarding supplies and increasing demand for cobalt told Tisdale that a shortage was near. North America produces four percent of the total cobalt supply in the world. This is not even close enough to meet the demands from Tesla's gigafactory, based in Nevada.
Other tech giants like Apple and Microsoft are under pressure to use ethical supplies of cobalt. Where are they going to get these ethical supplies? North America.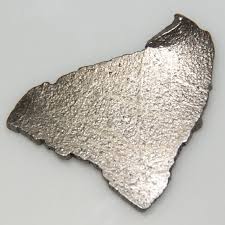 Cobalt is used in most electronics, from cell phones to electric cars. (Wikicommons)
Most of the world's cobalt on the market is a byproduct of nickel of copper. It's not economical to mine either, so the purse strings tighten even more.
Rio Tinto, the hottest supplier on the market, agrees that cobalt is one of the most in-demand metals on the market right now. This supplier has moved to expand exploration in the U.S. starting in January. Tech giants and hedge funds are battling each other for supply, while STM Idaho targets pure cobalt.
Hoarding of cobalt has begun. Major cobalt acquisition initiatives were jump started from Switzerland to China starting in February.
2) Find overlooked and inexpensive assets in that space
Cobalt has been overlooked as a major material for years. When electric cars became main stream, the main material was lithium, and demand for that increased. Tisdale saw this demand, and launched Pure Energy in 2015, when lithium was at a price low. After he launched this supplier, demand increased 450 percent.
Lithium is not the only key component in lithium-ion batteries. Cobalt is 35 percent of the mix. Tisdale's jump in the cobalt world is just in time for a demand increase.
3) Hire smart people early, they will take you where you need to go
Tisdale has made sure to create a strong team whenever he is starting a new venture. His team at Intrepid Financial has created $2.7 billion market value by building and financing 5 companies in different industries. If you hire smart people, they will take you to the stars.
What's next for cobalt?
Tisdale's creation Scientific Metals has acquired the Idaho Iron Creek Project in September. This has resulted in historic estimates, and strong indications that there could be 10 million tons of cobalt in Idaho.
The only other cobalt property in the US is next door to STM. They are estimated to have three million tons of cobalt.
STM is stepping in to fill the need for cobalt with a clean, ethical American cobalt system. STM could be the first in the U.S. to harvest ethical cobalt, just as demand hits an all-time high.