Researchers from the University of South Florida are working on a process that will help drive an environmentally friendly way to extract cobalt and lithium from waste batteries.
The process uses naturally occurring fungi to take old lithium-ion batteries that no longer have the charge capacity to power smartphones, cars and tablets and extracts the valuable materials that still remain inside the batteries. This will also help the environment as these batteries are often found in landfills or incinerators where they could cause damage.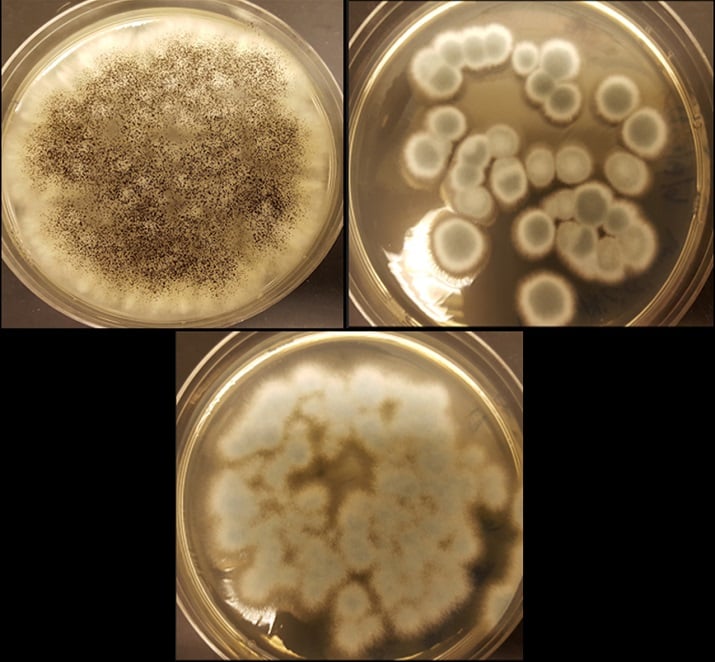 The organic acids in the fungus were able to extract 85% of lithium from old batteries and 48% of cobalt. Source: University of South Florida The researchers point out that while other methods exist already to separate lithium, cobalt and other metals from old lithium-ion batteries, they require high temperatures and hard chemicals. Fungi is a substance that is not only already found in nature but also a cheaper alternative.
"The idea first came from a student who had experience extracting some metals from waste slag left over from smelting operations," says Jeffrey A. Cunningham, Ph.D., the project's team leader. "We were watching the huge growth in smartphones and all the other products with rechargeable batteries, so we shifted our focus. The demand for lithium is rising rapidly, and it is not sustainable to keep mining new lithium resources."
How They Did It
The researchers used three strains of fungi, including Aspergillus niger, Penicillium simplicissimum and Penicillium chrysogenum, to extract the metals because these same fungi have been used to extract other types of metals from waste products.
After dismantling the batteries, they exposed the remaining pulp of the batteries to the fungus to extract the cobalt and lithium. The results showed that the organic acids generated by the fungi were able to extract up to 85% of the lithium and up to 48% of the cobalt from the cathodes of spent batteries. After exposure the cobalt and lithium remain in a liquid state, and now the researchers are exploring options to get the two elements out of the liquid.
"We have ideas about how to remove cobalt and lithium from the acid, but at this point, they remain ideas," Cunningham says. "However, figuring out the initial extraction with fungi was a big step forward."
The researchers will present their findings during the 252nd National Meeting and Exposition of the American Chemical Society taking place this week.
To contact the author of this article, email engineering360editors@ihs.com