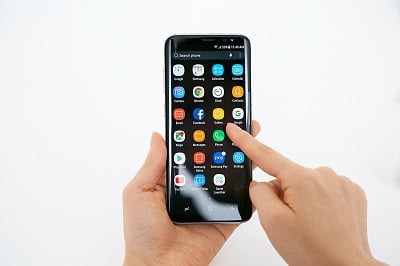 The Samsung Galaxy S8. Image credit: Samsung
Dutch security chipmaker Gemalto is set to see its embedded secure element smart chip integrated into the recently-launched Samsung Galaxy S8 smartphone.
The smart chip has already been embedded in other Samsung phones, including the Galaxy A series globally and the Galaxy C series in China. The chip supports Samsung Pay for transit and ticketing in selected markets.
Gemalto says the technology allows Samsung to deploy its secure services anywhere in the world. The smart chip connects with multiple service providers through its Trusted Services hub. Gemalto's technology will give Samsung an opportunity to establish relationships with these providers, such as transportation operators, globally through a single entry point to link device manufacturers and service providers.