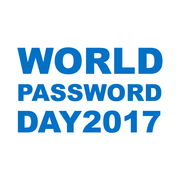 World Password Day aims to help people secure their accounts. Source: World Password Day, IntelThe recent Google phishing email scam has everyone on their toes. Luckily, it's World Password Day and we have tips to help you make sure that your passwords are strong and keep your private information safe.
1) Don't follow the same password pattern
So, you have a password that is more than 8 characters, contains one uppercase, one lowercase letter, and a couple numbers. You make sure to change your password every few months. You should be secure, right? Not if you are using a pattern when you change your password.
The problem with frequent password changes is that people tend to stick to the same password pattern every time they change. Some of these patterns could include: changing one number, letter or character, changing a letter to a similar looking character, adding one special character and changing the order of the digits in the password. Making small changes like this can weaken your password because you are creating a predictable pattern. Instead of changing just one or two components of your password every six months, change your password completely and use different characters so a pattern isn't established.
2) Change your password every six months
Recent studies have shown that changing passwords every six months actually weakens your password. That is because people don't put a lot of thought into new passwords, changing just one or two characters. But if you're creative with your new passwords, like we talked about in Rule 1, changing every six months is great. Changing your password completely and frequently makes it hard to hack your account.
3) Don't stick to just eight characters
Just because the minimum password count is eight doesn't mean that you have to stick to eight characters. Passwords that are the most secure are actually twelve to fifteen characters long, not eight. When choosing a new password, aim for a higher character count. It is much harder to guess a 15 character password than an eight character one. The longer the password, the more secure your account is.
4) Create a unique password for each of your accounts
Nowadays, there are so many accounts and passwords to keep track of, it's easier to create one strong password and use it for all of your accounts. This may be easier for you, but it's also making it easy for hackers. If a hacker gets figures out the password for one of your accounts, they instantly have access to all of your accounts that use that password. Creating unique passwords for all of your accounts adds an extra level of security for your important information.
5) Secure your security questions and layer up your account
Your security questions are just as important as your password. Often the answers to security questions are things that a hacker could easily find by looking at your social media accounts. Parent's names, kid's names, where you were born, even pet's names, all could be found on your Facebook page. When coming up with your answers to security questions, make sure they aren't easily found on social media or any other part of the internet.
It is also important to enable multifactor authentication on your accounts. Adding an extra level of security, like fingerprint access, a code sent to your phone or even a USB key, you can stop hackers in their tracks. These extra levels of security may seem excessive, but they are the key to keeping your information private and protected.
For National Password Day, Intel has released the #LayerUp your login campaign. They have released a security kit for small businesses to download that will help with their password security. You can also go to their website to learn more about password security and pledge to layer up your account. Happy World Password Day!