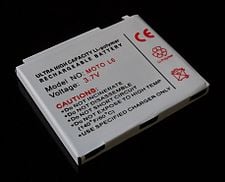 A lithium-ion polymer battery used to power a mobile phone (Kristoferb, Wikicommons)Researchers at the U.S. Naval Research Laboratory (NRL) have found a safe solution for the lithium-ion batteries that have been in the news recently for randomly catching on fire. These batteries and any electronics containing these batteries, have recently been banned from some flights. The NRL are here to solve this pesky fire problem.
The research team have come together to create a new water-based zinc battery. The team demonstrated their new discovery with a nickel-zinc battery, which has a 3-D Zn sponge that replaced the powdered zinc that is traditionally used in these batteries. With the sponge, the battery has energy content and rechargability that is on par or better than the lithium-ion battery, while avoiding spontaneous fires.
Zinc batteries are usually used for common things around the household, like a TV remote, but are not considered rechargeable. This is mostly due to the fact that they have a tendency to grow conductive dendrites in the battery, which can cause short circuits.
"The key to realizing rechargeable zinc-based batteries lies in controlling the behavior of the zinc during cycling," said Joseph Parker, lead author on the paper. "Electric currents are more uniformly distributed within the sponge, making it physically difficult to form dendrites."
The 3-D Zn sponge is ready for production and sale to the military as well as civilians. "We can now offer an energy-relevant alternative, from drop-in replacements for lithium-ion to new opportunities in portable and wearable power, and manned and unmanned electric vehicles," said Dr. Jeffery Long, another researcher on the paper. "While reducing safety hazards, easing transportation restrictions, and using earth-abundant materials."
The work was funded by the Office of Naval Research and Advanced Research Projects Agency-Energy. The research is published in April 28, 2017 issue of Science. The main researchers were Joseph Parker, Jeffery Long and Debra Rolison.