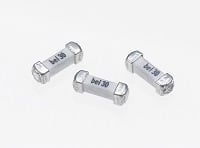 Bel Fuse's circuit protection devices now sold through Avnet. Image credit: Bel Fuse
Global distributor Avent has signed an agreement to expand its relationship with Bel Fuse Inc. to include its full line of power products, circuit protection, magnetics and interconnect ICs.
The agreement will allow Avent to sell Bel Fuse products in the Americas, Europe and Asia in markets such as networking, telecommunications, computing, military/aerospace and transportation.
Bel Fuse has sold protection and interconnect devices for 65 years and develops power, protect and connect ICs for next-generation applications such as multispeed Ethernet connectivity, on-board power and ruggedized optical transceivers.
Bel Fuse says the agreement will help the company reach multiple industrial markets in the world it was not able to do so previously.